Get your download on!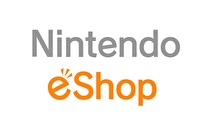 Nintendo loves a good sizzle reel. In the most recent Nintendo Direct we were treated to a long list of indie games that are headed to the Nintendo eShop on 3DS and Wii U. More than likely, there were a few games in the list you may not have known about. So for you, lovely reader, we present this breakdown of every indie game shown during the April 1, 2015 Nintendo Direct.
Forma.8
Release Date: 2015
In the distant future, a probe is stranded on an alien planet. The only hope for survival is to recover a powerful energy source beneath the surface of the planet. Forma.8 is somewhat Metroidvanian in structure but features a unique, touch screen based, control scheme that allows the player to fly freely through the air in a physics based world.
Dementium: Remastered
Release Date: Q2 2015
Coming off of the success of Moon Chronicles, another Renegade Kid FPS is getting the 3DS treatment. Dementium is a psychological horror game from a first person perspective. According to Renegade Kid, they'll be addressing several issues that plagued the original version of the game, such as endlessly spawning enemies and a less than ideal save system.
Don't Starve: Giant Edition
Release Date: Spring 2015
Don't Starve is a game about survival in a hostile world. This procedurally generated game tasks you with gathering resources and staying alive, while the threat of permanent death looms over you. Each copy of the Wii U version of the game will include a second copy for you to share with a friend.
Affordable Space Adventures
Release Date: April 9, 2015
Promising to take full advantage of the Wii U hardware, Affordable Space Adventures is a stealth puzzle game. You'll have to configure the various components of your ship to avoid detection. According to KnapNok Games, the Wii U Gamepad feels like part of the fiction as you use it to navigate the world.
Starwhal
Release Date: TBA
Control your very own space narwhal and attempt to stab your friends in the heart in this 2-4 local multiplayer combat game. Customize your space narwhal with unique outfits, such as a burrito.
Never Alone
Release Date: June 2015
Never Alone is a puzzle platformer that also offers players unique insights into the Inupiaq culture via documentary style video clips. The game can be played solo, or cooperatively with a friend. Explore a vast environment and perform heroic deeds on your quest to save your village.
Octodad: Dadliest Catch
Release Date: 2015
In Octodad you play as an octopus masquerading as a human. Control each of your tentacles as you struggle to perform mundane human tasks. Go at it alone or invite some friends to join in, as you each control a tentacle. Whatever you do, don't let the humans find out you're an octopus.
Ninja Pizza Girl
Release Date: 2015
Ninja Pizza Girl is a game about life, about bullying, about self esteem, about sticking to your values, also delivering pizza and a ninja. This rather odd take on a dystopian future promises a deep story, and fast paced pizza delivering action.
Antipole DX
Release Date: Summer 2015
This update of the DSiware title, Antipole, promises to be much more than a simple remake. Run, Gun, and control the flow of gravity as you play through brand new content that goes beyond the reach of the original game. As for the original content, it will all be presented with sharp new graphics and sound.
Life of Pixel
Release Date: Q2 2015
Life of Pixel is a loving homage classic gaming. The game features 80 levels of classically inspired platforming. In it, you'll journey through the worlds of several different classic gaming systems including NES, SNES, and Gameboy.
Badland: Game of the Year Edition
Release Date: Spring 2015
Badland is a game that got its start on touch screen devices and should therefore feel right at home on Wii U. The game features tough, sidescrolling levels built around physics based gameplay. The game of the year edition features 100 levels of both single player and co-op game modes.
Slain!
Release Date: Q3 2015
Taking heavy inspiration from games like Castlevania, Slain! is a blood fueled adventure about killing things and solving puzzles. The game features a retro art style, but not the cute pixel art we've come to expect from the indie community. Slain! is rendered in detailed 16bit sprites that put one in mind of the darkest SNES and Genesis games.
Runbow
Release Date: June 2015
Runbow is a game about running in a rainbow colored world. Up to nine players locally can join in this multiplayer extravaganza of running, jumping, racing, and most likely dying. As you race against your friends platforms will disappear and new ones will appear, creating a crazy and chaotic environment. Because nine players locally isn't chaotic enough.
Adventures of Pip
Release Date: May 2015
In Adventures of Pip you play as a pixel. As you conquer enemies, you absorb their pixels and become more and more complex. As he grows to 8 and eventually 16bit, Pip will grow stronger. He can shed these extra pixels when necessary to defeat enemies and solve puzzles.
Back to Bed
Release Date: May 2015
As the name implies, Back to Bed centers around guiding Bob, a sleepwalking man who has fallen asleep at his office, back to his bed. You control Bob's subconscious guarding Subob. As Subob you'll need to manipulate various objects in the environment to ensure that your physical body makes it home safely.
Space Hulk
Release Date: 2015
Set in the Warhammer 40k universe, Space Hulk it a turn based strategy game. Explore the dark corridors of an abandoned space vessel and fight for survival against a race of predatory aliens. The game features both a single player campaign and a co-operative campaign.
Race the Sun
Release Date: Q2 2015
Race the Sun is a fast paced, high score game in which you must race towards the setting sun. The courses are procedurally generated making each new run a whole new experience. The game ends at sundown, but making it that far is no easy task. The game also includes a world editor allowing you to create your own environments in which to race.
Dooors
Release Date: Q2 2015
Dooors is a puzzle escape game in which you have to use the touch screen to search rooms for hidden secrets. The game utilizes every trick in the 3DS arsenal, including the touch screen, face buttons and even motion controls.
Dot Arcade
Available Now
A virtual recreation of an 8x8 light box arcade game. Dot Arcade includes three simple and fun games, complete with retro inspired cabinet art. Mr. Snake is a reimagining of a classic snake game. Dodge Club is all about navigating through an obstacle ridden playfield. Finally Rally Driver is a fast paced racing game.
Swords & Soldiers 2
Release Date: May 21, 2015
Redbeard the viking is back and he's got a hole bunch of new enemies to face. Build your armies and ready your defenses in this side scrolling strategy game. Enjoy a vast campaign and local skirmish mode when Swords & Soldiers 2 launches exclusively on the Wii U.
Lionel City Builder 3D: Rise of the Rails
Release Date: Q2 2015
Save the world of the future's crumbling economic infrastructure in this game about trains. You'll be able to enjoy both a campaign and sandbox mode, in which you can customize cities and landscapes to your heart's content.
Toto Temple Deluxe
Release Date: Summer 2015
Toto Temple Deluxe is a king-of-the-hill style game based around local multiplayer. You'll need to capture an egg laying goat and hold it for as long as you can in order to win. For those without friends, the game provides bots with alterable skill levels.
The Bridge
Release Date: Summer 2015
Isaac Newton meets M. C. Escher in this logic puzzle game. Bend gravity, explore parallel dimensions, uncover alternate endings, and in general give physics the finger. Best of all, you don't have to worry if you make a mistake as the game features a time-backtracking system.
Mutant Mudds Super Challenge
Release Date: Q2 2015
A whole new world of running, jumping, and shooting awaits in Mutant Mudds Super Challenge. Explore 40 brand new levels, full of the challenging action platforming you've come to expect from the series. The game will ship with cross buy for the Wii U and 3DS versions, as well as a loyalty discount for owners of the original.
Shutshimi
Release Date: Q2 2015
You are a fish… with arms… and a shotgun. In this horizontal shoot 'em up, you and up to three of your friends will fight through a series of 10-second long levels. After all, that's as far back as these fish can remember.
Nova-111
Release Date: Q3 2015
Nova-111 combines turn-based and real-time action in a science fiction inspired world. Navigate your ship through twisted corridors as you attempt to rescue scientists who were lost in the cosmic real-time vortex.
Wind-Up Knight 2
Release Date: April 2015
In this 2.5D runner you'll have to jump, duck, block, and slash, your way through an adorable fantasy world on a quest to prove yourself as a knight. Collect coins for points and be sure to stay wound up, or you might run out of steam before you reach the end of the level.