Check out the wide variety of new games ranging from farming to dating out in Japan this week!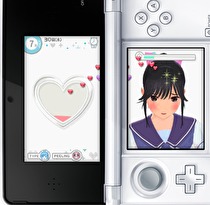 This might be the first week ever that the Nintendo 3DS hasn't received any additional Virtual Console games to help bolster the already impressive line-up of classic games on the service. Despite this, there are still some solid titles releasing on Nintendo's home console and handheld. New Love Plus + gives 3DS owners another chance to find the girl of their dreams - digitally of course. The game is an enhanced version of the 3DS release from last year that still allows players to court, touch and this time even go on short trips with their girlfriends.
If that doesn't tickle your fancy, the Wii U is getting some love on both the Virtual Console and download space. Cloudberry Kingdom has finally made it out here in Japan to help build up the small number of downloadable titles on the console. The last mainline Nintendo released Final Fantasy title, Final Fantasy V, also made an appearance this week leaving Final Fantasy: Mystic Quest as one of the next, and possibly only, Final Fantasy title left to be released on the Virtual Console. For a complete round-up of everything released this week, be sure to check the software out below!
3DS
Downloadable Titles
Arrow of Raputa Kage Nashi Sensei to Kiron no Fū Kagi - 500 yen
Dokopon Choice - Stardust Wink 1-11-kan Pack - 3,850 yen
9 in 1 Arcade Collection - 300 yen
Maru Gōkaku! Ōyōjōhō Gijitsusha Shiken Heisei 26-nendo-ban - 2,800 yen
Maru Gōkaku! Kihonjōhō Gijutsusha Shiken Heisei 26-nendo-ban - 2,800 yen
Mononoke Taneti Shida no Ayakashi Jiken-chō - 800 yen
Farming Simulator 3D Pocket Nōen (retail title) - 4,781 yen
New Love Plus + (retail title) - 5,460 yen
AiRace Speed DEMO - FREE
Maru Gōkaku! IT Pasport Shiken Heisei 26-nendo-ban DEMO - FREE
Virtual Console
NA
Wii U
Downloadable Titles
Cloudberry Kingdom - 980 yen
Virtual Console
Ninja Ryū Ken-den (Ninja Gaiden, Famicom) - 500 yen
Final Fantasy V (Super Famicom) - 900 yen