Pokémon, a Gunpei Yokoi/Sakamoto detective game, Art of Balance Touch and more!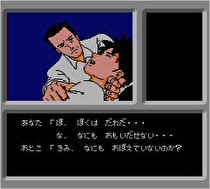 Although the Wii U firmware update and Wii U Virtual Console are arriving sometime this week, Nintendo has been really tight lipped in revealing any details here in Japan. Regardless, the eShop on both platforms are pretty loaded with all kinds of content this week. Pokémon Rumble U is out, more retail games are available on the 3DS eShop and a Nintendo developed detective game directed by Gunpei Yokoi and written by Yoshio Sakamoto hit Nintendo's digital shop today. For a full look at what was released today, check out the releases below:
3DS
Downloadable Titles
Simple DL Series Vol. 11 The Uwaki Kareshi - Kaseifu ga Mita Uwaki Genba - 300 yen
Simple DL Series Vol. 12 The Dasshatsu Game - Kiken na Itsutsu no Misshitsu - 700 yen
Art of Balance Touch - 500 yen
Art of Balance Touch DEMO - FREE
Tamago Dai Bōken - 400 yen
Hitsuji no Shaun (Shaun the Sheep, video episodes) 3D Vol. 4 - 200 yen
Meitantei Conan Marionette Kōkyōkyoku (retail title) - 5,480 yen
Blazblue Continuum Shift II (retail title) - 2,500 yen
World Soccer Winning Eleven 2013 (retail title) - 3,980 yen
Virtual Console
Famicom Tantei Club: Kieta Kōkeisha (Zengo-hen) (Famicom) - 500 yen
Takahashi Meiji no Bōkenjima II (Adventure Island II) - 500 yen
Wii U
Downloadable Titles
Pokémon Scramble U (Pokémon Rumble U) - 1,800 yen
Video Content
Immediately following the Nintendo Direct craziness last week, Nintendo put a decent amount of new related videos on both eShops. Of course, the entire conference is available to view as is a video for Digimon World Re: Digitize Decode for 3DS. Gamers can also download 3D videos for the upcoming 3DS The Legend of Zelda (known as A Link to the Past 2 in Japan) and the Namco Bandai/Disney Japan developed Disney Magic Castle: My Happy Life.
After that, there are gameplay videos for the Simple Series titles that were reelased this week, Art of Balance Touch, Tamago Dai Bōken, Adventure Island 2, Famicom Tantei Club (which is a joint effort between Gunpei Yokoi and Yoshio Sakamoto) and yet another video for Chari Hashi DX. Chari Sō DX (BikeRider DX) has been featured on the eShop for several weeks now. It's kind of driving me crazy, but at the same time, I'm wondering if I should cave in and just buy the 3DS version of the game already!