Final Fantasy brings rhythm back!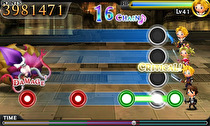 Final Fantasy has been around for 25 years. While gameplay and story have always been main selling points for the franchise, the games' music is not only integral to each experience, but also in definfing the series as a whole. When news of a rhythm-based Final Fantasy title hit, fans were excited and curious to see what Square Enix was going to do with some of gaming's most iconic pieces of music.

Theatrhythm Final Fantasy plays a lot on nostalgia. The game transports those familiar with the classic franchise back to some of their favorite moments, and allows new players a unique look at the series' history. Underneath its layer of FF history is an approachable rhythm game players of all familiarities can appreciate and enjoy, with three kinds of music stages and varied levels of challenge.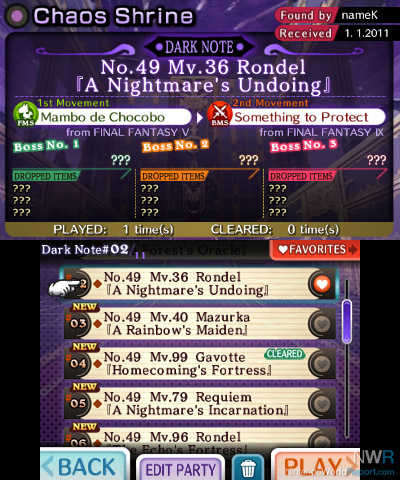 It is obvious that the developer, Indies Zero, wanted to add the same kind of depth in this rhythm game as is found in most main entries in the series. The ability to choose your party members, equip them, and even level them up adds another layer of intricacy that gives players more to do than just tap and slide. Theatrhythm is also riddled with unlockable items, secret characters, music tracks, videos, in-game trading cards, and more, so if your goal is to get the most from it, it'll take a considerable amount of time!

Theatrhythm Final Fantasy breathes life into both the genre and the series itself. This game shows that simple concepts and the smart addition of elements that many people love can be a recipe for something amazing.