Nintendo Direct brings the goods.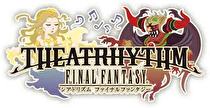 Another Nintendo Direct has come and gone and once again left its mark on the eShop in the form of tons of new video content. Let's take a look at everything that hit the eShop this week in Japan:
3DS Downloadable Titles
The Rolling Western (Dillon's Rolling Western) – 1,000 yen
TRUE REMEMBRANCE ~ Kioku no Kakera ~ – 500 yen
Hatsune Miku and Future Stars Project mirai DEMO – FREE
Virtual Console
Quarth (Game Boy) – 400 yen
DLC
Theatrhythm Final Fantasy Songs (8 songs released on February 16) – 100 yen each
Video Content
Nintendo Direct always assures that Nintendo 3DS owners have tons of new video content to watch. As with the past conferences, Nintendo has the yesterday's entire conference available to watch streaming from the eShop. Not only that, but gameplay videos and tons of other interesting bits of information for Kid Icarus: Uprising, Hatsune Miku, Fire Emblem, Pokémon + Nobunaga, Rune Factory 4, Kingdom Hearts 3D, and even a new episode of Game Center CX can be found on the eShop in Japan starting this week. Overall, there is upwards of three hours of content.
Software Impressions
Unfortunately, I did not get a chance to try any of the above software this week. I did, however, I did download and try out the DLC for Theatrhythm Final Fantasy. Before going any further, it is very important to note that the DLC can only be purchased through the game itself. There is no purchasing the songs from the eShop separately and then having to worry about it being integrated into the game at a later point. Theatrhythm has an eShop overlay that makes the entire experience seamless and easy and is a great sign of things to come for future DLC. You can read my detailed impressions here.
Next week, gamers in Japan can look forward to original Metroid hitting the eShop.