The PGC staff picks its favorites from the year's biggest funfest!
This award goes to the most engrossing strategy or RPG game, regardless of Nintendo platform.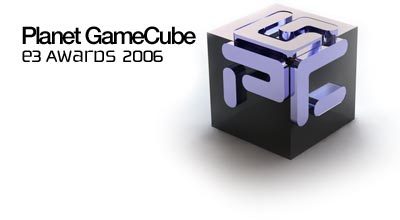 Winner: Final Fantasy III
Michael Cole: Well this one isn't much of a surprise. Pretty much every Square fan in the western world is antsy to get their hands on this long-lost Final Fantasy. Having it fully redone in 3D on the portable makes it all the sweeter.
Jonathan Metts: For some reason, there still isn't a great, traditional RPG for DS. Even from the E3 demo, it's clear that Final Fantasy III will fill that gap and hopefully inspire other companies to bring their own RPGs to the system. FFIII is gorgeous, allows for touch screen OR normal controls at your discretion, and it promises to tighten up and expand upon the original gameplay, which is very much in the traditional Final Fantasy style.
Runner-up: Mario vs. Donkey Kong 2: March of the Minis
Michael Cole: Only moderately entertained by the first game's design, I approached March of the Minis with pessimism. Thankfully, this game is inspired by Lemmings (or Mario and Wario), so it features clever levels to navigate without a frustratingly clunky Mario. I look forward to guiding Mini-Mario toys through perilous traps!