Watch as we obsessively comb over every detail of the Switch reveal trailer!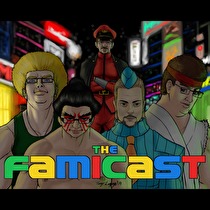 Subscribe via iTunes (Please rate and review, too!)
Some of you may have heard that Nintendo revealed a new console recently. Believe it or not, this Nintendo focused podcast will be spending an episode talking about it! We were so excited we even did it live!
Obviously this is a pretty big topic, so we've tried to break the show down into pretty clear sections to keep our discussion on track. The first stop is taking a good look at the console itself, with special attention to how Nintendo is as usual making this console with some very Japanese values in mind. No Nintendo system would be complete without some bonkers controllers, so the Joy-Cons plus their various configurations and other accessories are up next, followed by a look at the games that have been revealed and announced so far. Finally we talk about what we see for the future of the device, be it games, pricing or release windows. We also bookend each of these sections with a special focus on what the features mean for a Japanese audience, so there's plenty of interest to check out!
As always, if you guys have any comments, questions or complaints, be sure to sound off in the talkback below, email us at famicast@nintendoworldreport.com, or hit us up on Twitter @thefamicast! Thanks for your support!
This podcast was edited by Danny Bivens.
Music for this episode of The Famicast is used with permission from 8 Bit Weapon. You can purchase their music and shirts from their website 8bitweapon.com
Additional music for this episode of The Famicast is copyrighted to Nintendo, and is included under fair use protection.
The artwork for the show was designed by Tony Losoya, follow him on Twitter @Tony_Losoya