Celebrate the world of fighting games with the NWR staff!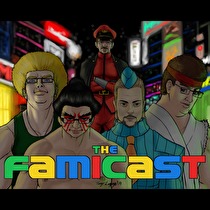 Subscribe via iTunes (Please rate and review, too!)
A group of NWR staff got together and chatted about the world of fighting games future and past. Learn about our favorite fighters, as well as everything from Kasumi Ninja to Pokken Tournament. We discuss tournaments from local weeklies to the line up for this year's Evo. So whether you are a button masher or you like to break it down frame by frame there is something for everyone!