We did it live, and now you can too! Listen and/or watch talk on Amiibo, Smash Wii U, and Japan exclusive swag!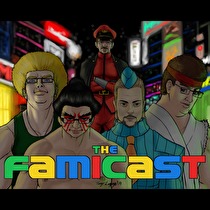 Subscribe via iTunes (Please rate and review, too!)
It's your December live show people! A change of pace this month as Ty joins JC and Danny for his first live video show to drop his fighting game knowledge all over Smash Wii U! New business is heavily based around Nintendo's big holiday game, with Amiibo, GameCube controllers and adaptors all getting discussed (and shown) in the first segment. How many controllers did Ty end up getting? How about Danny and his Amiibos? Did JC finally get to play his new Wii U? All these questions and more are answered!
The news segment discusses the return of the Zelda orchestral concert, Japan's first Amiibo wave, NFC on 3DS, plus Ty's reactions to Street Fighter 5 on PS4! We also answered your LIVE questions LIVE on the show, received via Google Hangouts and Twitter. Smash Bros fatalities anyone? If you missed it this time, come join us in January for the next LIVE show, LIVE! Did I mention we do this show LIVE once a month?
Please to enjoy the show, and look forward to our next episode recorded in the fictional Famicast studio very soon! Thanks again for the iTunes reviews, keep them coming!
Annual Gift Man approaches....