The latest mainline Dragon Quest game has been revealed, but does it even have a chance of making it out of Japan?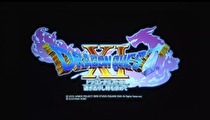 I'm so very excited for Dragon Quest XI, which was recently announced to be coming to 3DS, PS4, and maybe Nintendo's mysterious future console, the NX. Set to hit Japan in 2016, the latest mainline entry in the fabled RPG series seems to be doing some neat things, such as presenting both a 3D and a 2D world map on the 3DS. My unabashed excitement for Dragon Quest XI is curbed, however, by the fear that the game, like countless Dragon Quest games over the past few years, likely won't ever release outside of Japan.
With the exception of the upcoming Dynasty Warriors-esque Dragon Quest Heroes, the most recent console Dragon Quest release was Dragon Quest Monsters: Joker 2 in August 2011. Considering that Heroes is only coming to PS4, that is more than four years and counting without a single Dragon Quest game releasing outside of Japan on the Wii U and 3DS.
Meanwhile, Japan has been loaded with Dragon Quest titles. The online game Dragon Quest X has hit Wii, Wii U, and 3DS. An abundance of 3DS remakes ranging from Dragon Quest VII and VIII to the first two Dragon Quest Monsters games have come to 3DS. And then there's the new spinoffs, including Theatrhythm Dragon Quest, Rocket Slime 3, and the forthcoming Dragon Quest Monsters Joker 3.
As evidenced by the numerous releases, Dragon Quest is still big in Japan. Maybe not quite as big as it was in its heyday, but it's still an active cultural touchstone. The series has never even sniffed that status in America, and judging by the past four years of inaction from Square Enix and Nintendo, it doesn't look like either of the companies will even bother with localizing the prolific 3DS output of the series.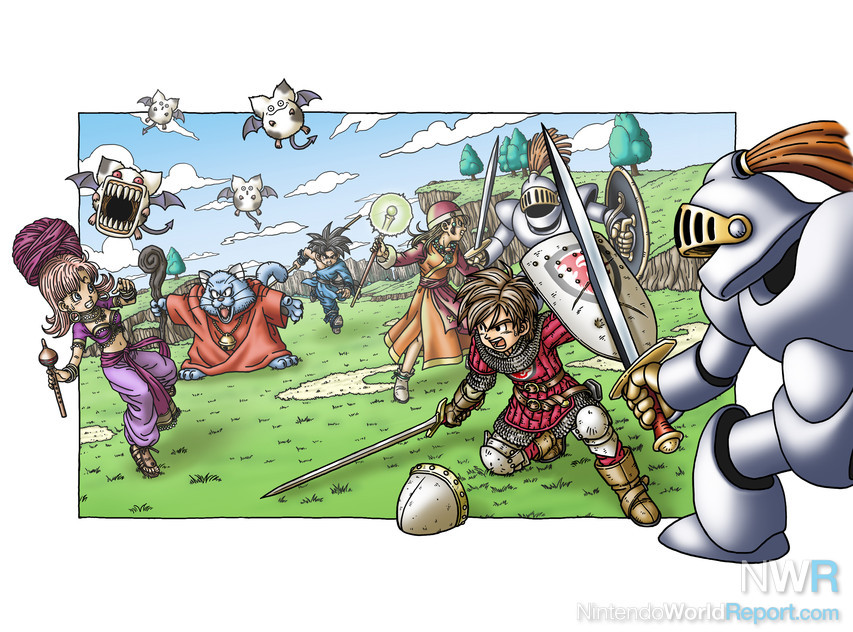 We can only speculate as to what happened to the Nintendo and Square Enix relationship that spawned Nintendo-published DS games including Dragon Quest IX, Dragon Quest Monsters Joker 2, and Dragon Quest VI from 2009 to 2011, but the end result, judging from the lack of Western releases of every game since then, must have been failure. While Dragon Quest IX was a success, Joker 2 and VI, by all accounts sold poorly. However, that was most likely due to circumstance and timing, as Dragon Quest VI launched a month before the 3DS came out and Joker 2 came out after an improved version was already out in Japan. Also, the DS was a pirating cesspool of R4 cards by 2011.
Maybe there's a thread that says since Dragon Quest IX was considered a success, that Dragon Quest XI is ripe for a Nintendo/Square Enix partnership akin to Bravely Default. I personally feel that's more wishful thinking than an actual reality, as I've been trying to rationalize throughout this entire article how Dragon Quest XI could make it to the 3DS in America.
The most likely outcome, in my eyes, is this: Dragon Quest XI will come to America on the PlayStation 4, and the Nintendo versions of the games will stay in Japan. As long as Dragon Quest Heroes sells decently, that's the best business move for Square Enix. PS4 is the biggest system in America right now, and Nintendo still holds Dragon Quest cache in Japan despite the slouching sales of the 3DS. As a general gamer, it'll be nice to see the Dragon Quest series exist outside of Japan, but as someone who spent countless hours playing Dragon Quest games on DS, the lack of the series on handhelds outside of Japan is a gigantic bummer. I'm still crazy excited for Dragon Quest XI and the potential of the 3DS version coming overseas, but it's hard to be optimistic when the series has been so constantly ignored outside of Japan.