Home Studiwoah.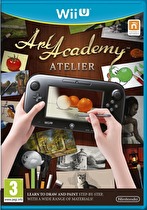 Art Academy is a Nintendo franchise that never necessarily felt like "one of the gang" to me. In a literal sense, it absolutely is, just as much as any other Nintendo game. But from the outside looking in, Art Academy came across as a tool provided by Nintendo more than a game within Nintendo's catalog. Finally, with Art Academy: Home Studio, I jumped in with expectations that I was in for something very mechanical. Art Academy is not that.
As it turns out, Art Academy is actually very much a Nintendo game that functions as an art improvement tool the same way Brain Age can be considered a brain improvement tool. In other words, Art Academy is learning software that prides itself on learning art techniques first, and you will learn all sorts of real-world techniques, but it's made with the words "polish" and "fun" in mind. Every lesson is littered with Nintendo-style cutesy humor from your adorable handcrafted teacher Vince, the music is so gorgeous it was giving me Vietnam flashbacks to Animal Crossing Gamecube, and every lesson challenges you to be better in ways only Nintendo games can.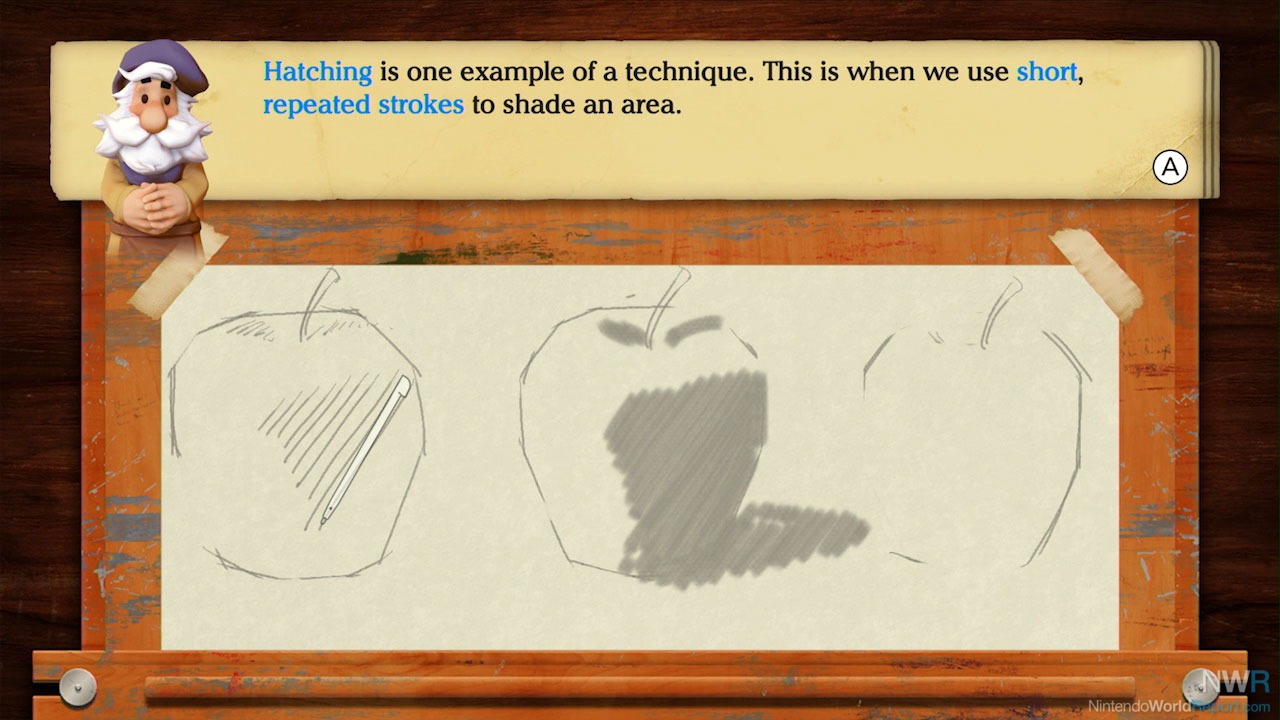 The primary mode in Home Studio features a series of 30 lessons that effectively teach you the basics of drawing/painting your very own artwork using an exhaustive number of shockingly realistic techniques. It may be true that the GamePad is not as precise as an easel (or a Wacom tablet), but what matters is how the game teaches you lessons like "how to use different shades of color to bring realism to a piece of art" or "why smudging is one of the most important steps in pastel artwork," which are lessons that can easily be carried over into real life.
What I also like about these lessons is that the game doesn't check how "perfectly" you did something. Vince tells you to sketch something, color one specific part, or whatever, and the lesson will move on once you click the "Next" button. In other words, you could do a real shoddy job and create a piece of crap while still moving on to the next level, or you could take your time and create something you're proud of, learning these practical skills in the process. In this way, playing Art Academy feels like an RPG where all of the experience is real life.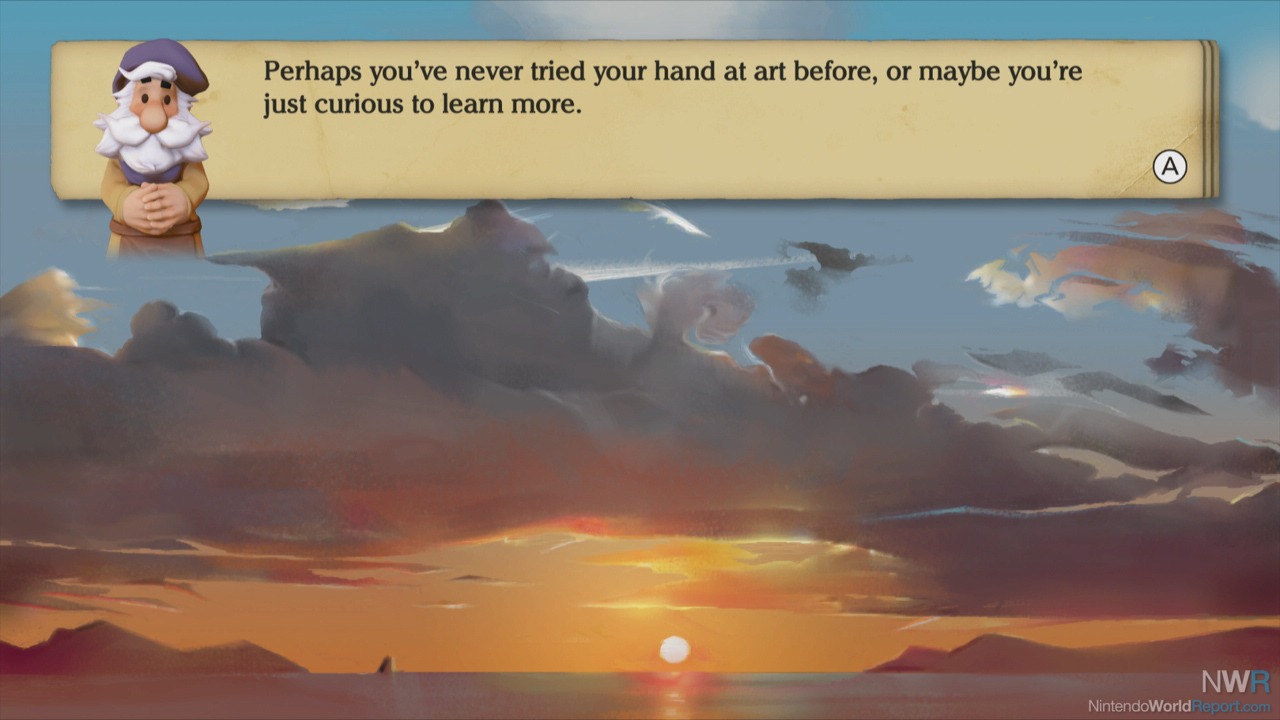 If the lessons in Art Academy are an RPG, Miiverse, then, becomes the online battle mode. Anything you make in your lessons as well as any drawings you make in the free sketch mode (which is similar to Sketchpad, the Art Academy drawing tool on Wii U eShop) can be shared on Miiverse for others to Yeah, praise, or critique it to their heart's content. This simple feature immediately becomes one of the most compelling and scariest uses of Nintendo's social network too; in Art Academy, the only ones who can tell you how good you're doing are you and your peers. Just like real life.
If you're the kind of person who finds joy in trying a Nintendo franchise you've never played before, Art Academy: Home Studio is a wonderful place to jump into this one. The HD visuals and larger touch-screen easel make this almost assuredly the ultimate game in the franchise, and its relaxing presentation and polished gameplay are cozy in ways only the finest Nintendo games are capable of.