This time, the games are going to be named after theoretical constructs.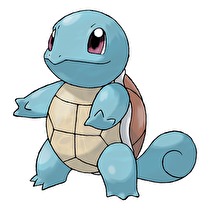 As I write this, we're about a month out from E3 and no Pokémon game of any kind has been announced for 2015 yet. If one is coming, it is (almost) unquestionably going to be announced at or right around the show. It could be announced beforehand (Omega Ruby and Alpha Sapphire were announced on the morning of May 7 last year), but if there is no game announced at the show, we're likely not getting Pokémon Z/XZ/YZ/Gamma Z/A this year. So what are the chances?
A Pre-E3 Pokémon Announcement
This year, E3 is being held June 16-18, 2015. Last year, E3 was held June 10-12. Although there is certainly no pattern to the announcements, it's worth noting that ORAS was announced with the lead of a full month to fully separate it from the show. E3 2015 is held a full week later than last year, and if Pokémon was announced today or tomorrow as of this posting, things wouldn't be that off-schedule. Although the announcement would likely be dropped as a surprise, I just don't think that's the case this time.
Around this time last year, Mario Kart 8 was being pushed the same way Splatoon is now. The Nintendo Direct for Mario Kart 8 happened a week before Pokémon's announcement, and the Splatoon Direct happened about a week and a half ago (May 7 to be exact!), so the conditions are similar. That is, if you don't consider reality.
Mario Kart 8 is big enough that it can hold its own on the consumer attention battlefield, even with Nintendo's handheld golden goose getting an announcement between its hugest pre-release marketing push and its release date. On the other hand, a Pokémon game being announced before Splatoon coming out would eclipse the attention Nintendo is desperately attempting to build for this brand-new EAD franchise. We don't know exactly how announcements are figured out between The Pokémon Company, Nintendo, and Game Freak, but if there were plans to announce a new Pokémon game now, I bet Nintendo would have pushed to get the reveal moved to E3.
Moreover, it just seems like we would have gotten the announcement by now if it were coming. There's always room for surprise, but the third version(s) of Pokémon X and Y (or something else) being announced before the show doesn't seem to make sense.
Chances: Not that high
An E3/Right Around E3 Announcement
Like I said, if a Pokémon game is happening this year, it's going to be announced by E3. There are two things to consider here, and one of them is a recently revealed piece of evidence.
The first, non-evidence-based piece of evidence is that Pokémon has been getting pretty comfortable with its annualized release schedule (I lay that out better in this article). There isn't much in the way of enormous 3DS games slated for late 2015 (barring the Animal Crossing spin-off), and at this point, not even the Wii U has anything slated for 2015 on the level of Super Smash Bros. or Mario Kart 8. If not this, than what huge game is Nintendo counting on?
The second, severely more important piece of evidence can be found here at the 2:50 mark:
What you're looking at is an intended-to-be-confidential tease for an upcoming pre-E3 show (like something Spike TV would put on) shown at a motion graphics conference with a series of names and teases (found by NeoGAF). The way the speaker presented it made it clear that this is something that's real at least at the conceptual level.
In the teaser, a series of names came up, like Valve's Gabe Newell, Shigeru Miyamoto, and the name I care about: Satoshi Tajiri – the creator of Pokémon. If this list of names is legitimate and this show is indeed happening with Satoshi Tajiri, we're getting something massive.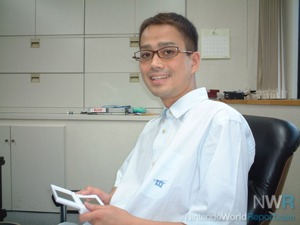 The reason I say this is that Satoshi Tajiri has not been the face of these games for a long time, and barely makes appearances of any kind anymore. He has been listed in a vague Executive Producer role since Diamond and Pearl, and it's clear that Junichi Masuda has become the new public face and creative force for this franchise. So if Tajiri is making his first major public appearance for one of these games in a long time, it has to be something massive. Pokémon's 20th anniversary is next year, and a Pokémon Red and Blue 3D Classics/3DS remake of Red and Blue/Wii U remake of Red and Blue/some crazy new third version of X and Y that involves Kanto would be big enough and specific enough to justify it.
Unfortunately, that probably means that we wouldn't be getting the game this year, but if that tease is real, a Pokémon game will be announced at or around E3. You might ask, "Why wouldn't Nintendo save that for the Digital Event?" to which I direct you to that time when Nintendo revealed what might be the only gameplay of Zelda Wii U we see for the next year at an unproven awards show. Nintendo wants their wares shown in as many avenues as possible, and putting the reveal here to lead into a massive E3 wouldn't be so out of character.
This whole thing seems fishy though. Look at this list of guests mentioned in the video:
Hideo Kojima
Gabe Newell
Satoshi Tajiri
Michael Morhaime
Olivia Munn
Masaya Matsuura
Sara Underwood
Will Wright
Shigeru Miyamoto
Kevin Pereira
Chris Hardwick
World Premieres By:
Nintendo
Naughty Dog
Infinity Ward
What's Gabe Newell, Michael Morhaime, and Will Wright doing at this show without a World Premiere? Why are Olivia Munn and Kevin Pereira, two people who aren't hosting it and haven't been heavy game personalities for a long time, doing here? Better yet, why is Sara Underwood, another ex-Attack of the Show host who is now a career Playboy Playmate, being featured? Why is Infinity Ward getting a World Premiere when their Call of Duty isn't until next year? Why is Kumail Nanjiani listed as the host in the video but Joel McHale listed in the breakdown?
Until we see an official tease, I'm cautious that some (or all of these) are placeholders. Maybe they just saw a list of games being teased and filled in the blanks ("Oh, Call of Duty? Must be Infinity Ward!"). Maybe the studio made them up. Maybe all of these names are just filled in pre-emptively and some parts are moving around. Or, maybe it's all real.
On the other hand, a new Pokémon Mystery Dungeon game was just announced for release in the same time period that a normal Pokémon game would be released (AKA the end of this year in North America). Maybe this dashes everything...or maybe it doesn't. If anything, should a new game be announced at the show, it would likely be one for next year.
As of right now, I feel like (read: hope) that Satoshi Tajiri listing came from somewhere more than simply "out of thin air," and I feel like something is going to be teased for either this year or next. There's no way to tell due to all of the moving parts, but I feel it.
Chances: Slightly, slightly leaning towards yes
What do you think? Are we getting a Pokémon game announced at this year's show? Will it come out this year or next? Would it be a third version of X and Y, sequels, or something better?