Online is the major focus of Splatoon, but will restrictions hold it back from greatness?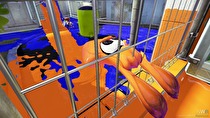 During the recent Splatoon Direct, it sunk in that Splatoon will truly live and die on the strength of its online community when it launches on May 29. Right now, roughly three weeks from release, we're at a point where what we see is what we get. In the case of Splatoon, what we see is a huge game with the majority of its content requiring online play. It's a stark contrast to Nintendo's most recent online-heavy experiences, as the online content in Super Smash Bros. and Mario Kart 8 was only an element of a larger experience that included a larger emphasis on local multiplayer and single player. For Splatoon, the online is the dominant focus as the offline content seems to be nothing more than gravy.
This is new ground for Nintendo, and naturally, that means they are taking the concept of a beta and putting their own spin on it. The Splatoon Global Testfire begins (and ends) this weekend. With only three hour-long chunks spread across May 8 and 9, this demo appears to be more of a server stress test than anything else, especially since the times are designed to be globally friendly. Hopefully, Nintendo will add future Global Testfire times in the coming weeks before Splatoon's launch, but as of now, nothing has been confirmed. The demo, which you can download on the eShop right now, offers no offline functionality. All it does is play some of the (admittedly rad) music and direct you towards the web browser to check out when the Testfire begins.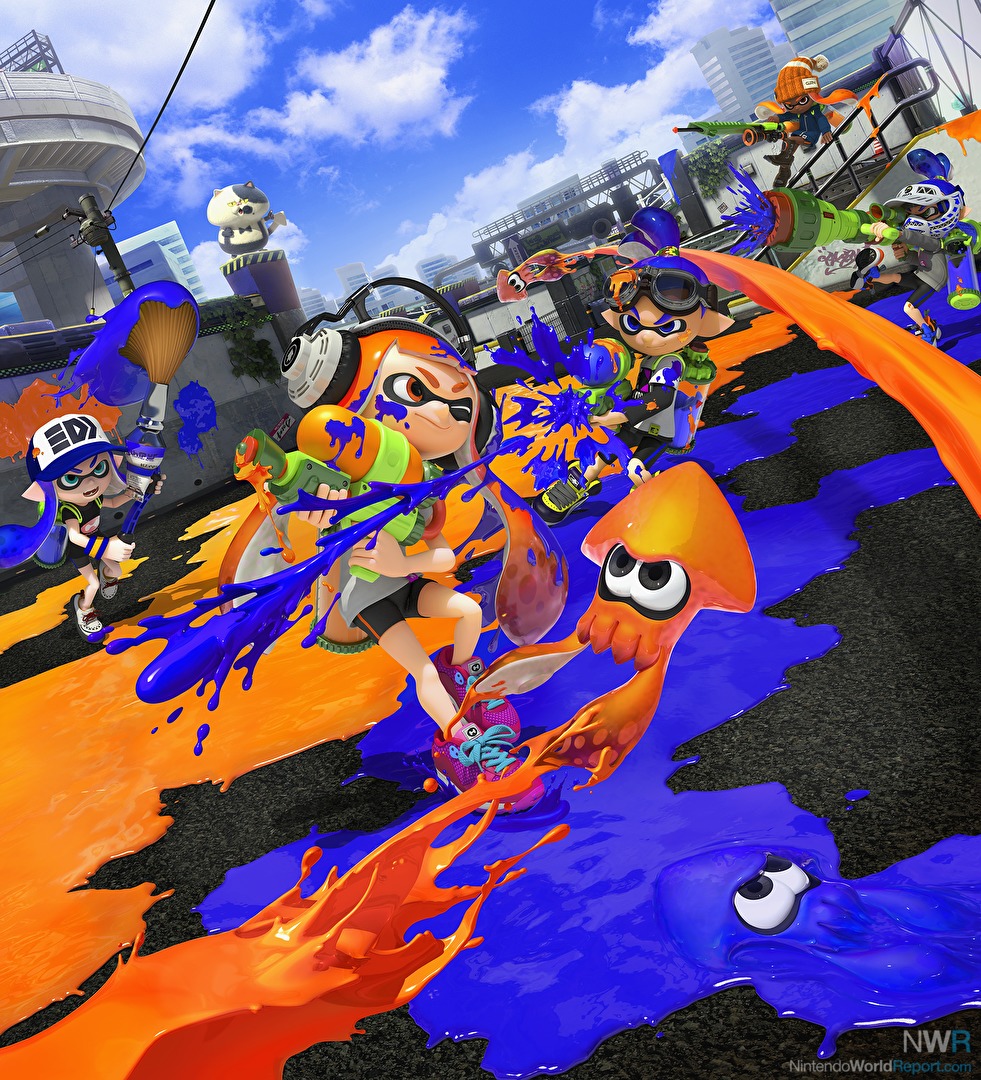 The lack of offline demo play drives home how important the online focus of Splatoon is. The single-player content, which looks very fun, is limited to an out-of-the-way area in the hub world and three optional Amiibo figures. The local multiplayer is nothing more than a single one-on-one variant that seems to be more focused on training you and your friend for online play than offering a totally engaging experience.
With the lighter focus on solo and offline play, the online content needs to be spectacular or else the entire experience will fall apart. We'll get a taste of how the online will work this weekend with the Global Testfire, but at a glance, it seems like a layer of abstraction might harm the online experience at launch. You can pair up with friends, but then you'll be randomly sorted into teams when you find a full eight-player match. After each match, the teams will shuffle, seemingly nixing any sense of camaraderie you might feel with random players online.
My concern isn't regarding the lack of voice chat (which is still a major disappointment); rather it's the lack of companionship. In my time with comparable online games ranging from Halo to Call of Duty, I've had great times regardless of voice chat or friends. Part of that was because I'd develop rivalries and friendships with other players by teaming up with them or squaring off against them in a series of matches. That can still happen with Splatoon's random player swap setup, but it just appears to be another barrier to developing a player-vs.-player relationship. This is the equivalent of Nintendo chewing their online game for players like they were all a bunch of baby birds.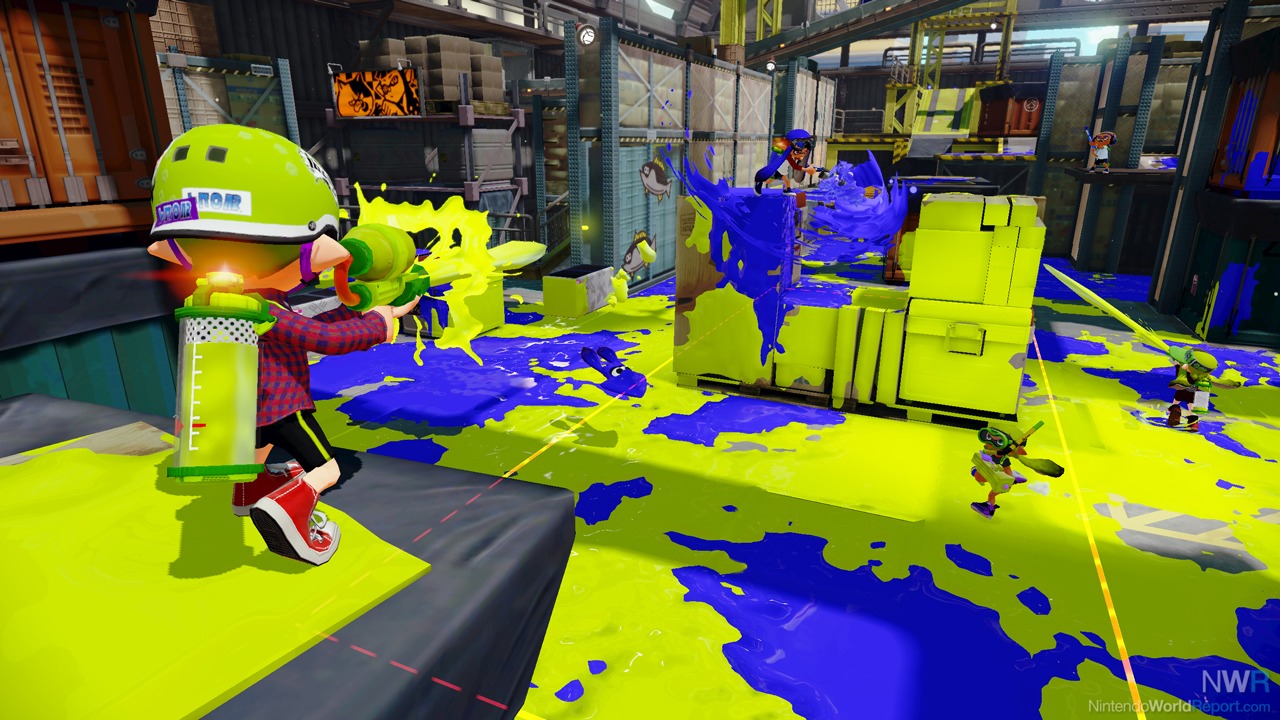 Granted, if the release schedule holds you'll be able to add custom games with your friends three months after launch, which would remedy the situation to a degree, but given Nintendo's spotty history for online lobbies and accessibility, that still doesn't inspire much confidence. Splatoon should be a celebration of Nintendo joining into the online-focused shooter fray, embracing what's great about online multiplayer on other platforms while implementing their unique and special brand of design and wonder. Splatoon looks gorgeous and, as far as everyone who has played it is concerned, is a heck of a lot of fun, but that might not be enough to carry the game through its weird online restrictions and limitations. I'll hold out hope that the Global Testfire will go off without a hitch and the final product will be even better than imagined, but right now, all we can do is wait to see if Nintendo's huge online gamble pays off.