It's all about supply and demand.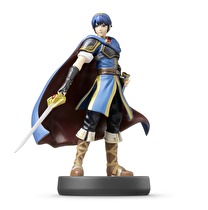 I had zero interest in Amiibo from the start, I swear.
I didn't want to get sucked into the world of Amiibo, but somehow I did. When I first saw them at E3 2014, I didn't have much interest. I could understand why Nintendo went in that direction, though. After all, the Skylanders toys have been hugely successful, and if anyone can boldly enter the toys-to-life market, it's Nintendo with their colorful cast of characters. I saw the first prototypes shown at E3 and liked the detail, but still had no interest in them. I'm 27, after all, what am I still doing collecting toys? So when the initial release started, still, no interest. It wasn't until rumors of some of the toys being discontinued that suddenly my interest was piqued. And by the time the dust had cleared, I had already pre-ordered two Amiibo on impulse buys that still have me shaking my head, not particularly in disgust but over how easy it was to get me from one spectrum of the fence to the other, all based on the simplest economic idea of scarcity.
I should be embarrassed that I got suckered into the toys this way. But the idea is so simple, anyone can fall for it, depending on what people like. The more bountiful toys are, after all, the less demand there is. Is anyone rushing to their local Toys"R"Us to grab Mario or Donkey Kong? Nope, of course not. They want Marth, Wii Fit Trainer, or Villager, the first three that may or may not be discontinued. Nintendo's been really vague concerning Amiibo, and it benefits them that way - the more vague they are, the more the concern grows over if collectors will be able to get their favorite Marth toy.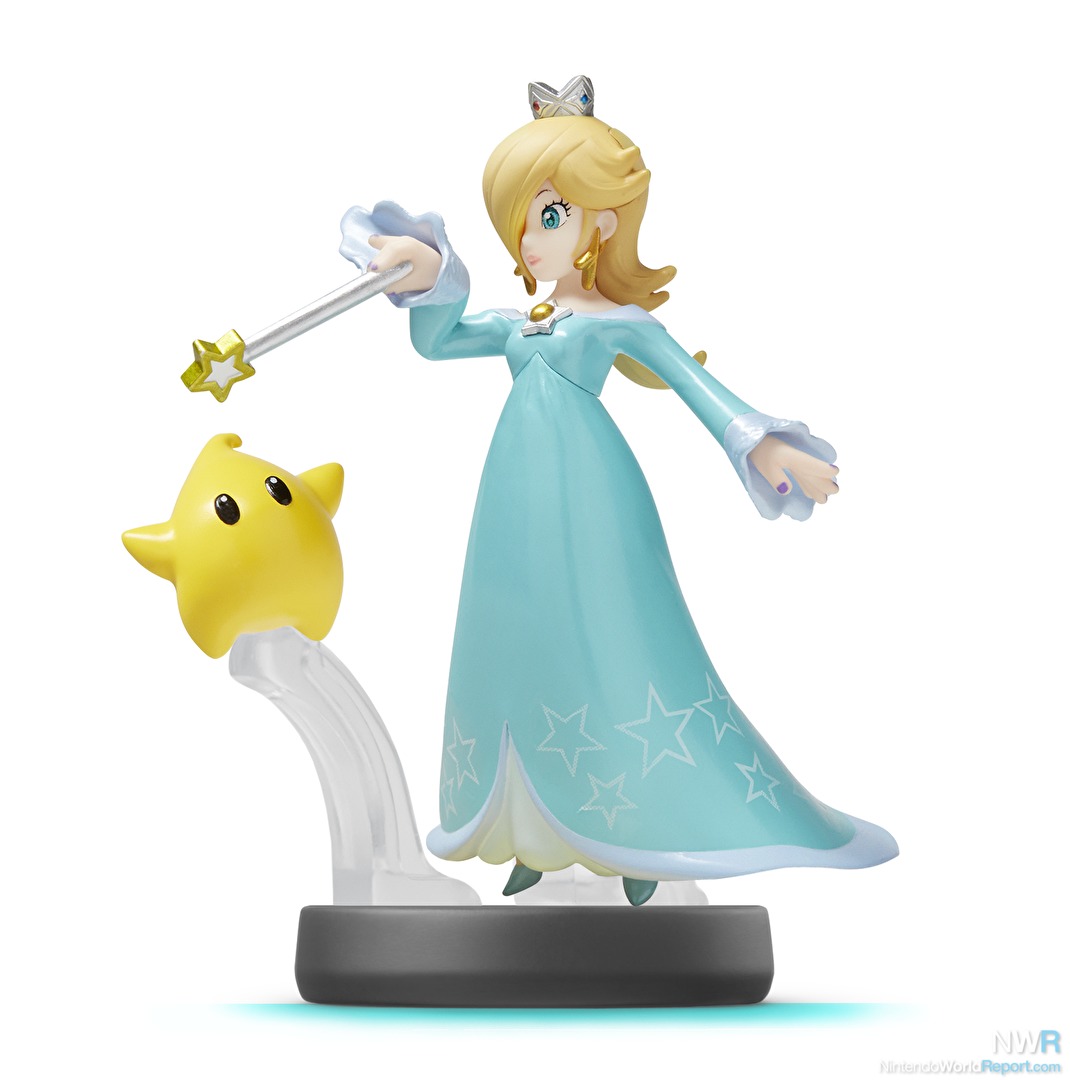 So yes, as soon as I heard there was going to be a shortage of Marth, I got interested. I started noticing the toys were really cool looking. "Hey!" I told myself. "You've been playing video games since you were 5 years old. It would be really cool if you got these toys to, at the very least, hang around your desk and every once in a while admire how detailed they look." I started liking the idea of getting at least a few Amiibo from here. It was completely contradictory to my earlier stance on the toys, but what I can I say, the most simplest form of economics caught me hook, line, and sinker. It also totally helped that my first Amiibo toy, Samus, came via a secret santa gift exchange. So it almost seemed like an inevitability that I would get sucked into the Amiibo craze, whether I liked it or not.
But at the same time, I also decided that, no matter what, I was going to use these for their designated purpose: to play Super Smash Bros., Mario Kart 8, and other Amiibo-supported titles. Problems are already arising that are making it clear collectors are in the Amiibo hunt for their own personal monetary gain, not for enjoyment. I've heard stories of people walking into stores, buying boxes full of Captain Falcon or equally rare toys, and wiping the store clean of them in the process. Now, do you think people who do this sort of thing are going to use every Captain Falcon toy in Super Smash Bros.? Nope. They will either sit on a shelf for years and years, or they'll be resold at triple the price.
I made sure that when I preordered my Captain Falcon toy at Best Buy that I never went that route. I understand why people do it, but that doesn't make it any less lame. I'd like to think this isn't want Nintendo wanted, but at the same time their ambiguity on the matter, while being completely direct about the shortage of GameCube controller adapters and how more are coming, makes me think otherwise. It doesn't help that retail exclusives like Rosalina and Luma at Target or Lucario at Toys"R"Us were sold out online within minutes of being available for preorder. There was a moment where, on Twitter, I found out that Lucario toys were for sale on Toys"R"Us' eBay site. I immediately went on there and purchased one. I haven't even played that much with Lucario in Smash Bros., but I went ahead and bought it anyway in case that I did want to play as Lucario, and I'd have the toy in case I wanted to play with the Amiibo. Besides, who doesn't like Lucario, right? Everyone has one or two Lucario in their Pokemon Bank! It's a dubious form of economics in a moral sense, but no one can say that supply and demand has never worked. I'm still feeling a bit of remorse over this impulse buy that minutes before I had no desire to purchase, but...it's rare. And I felt like I wanted it. So I got it!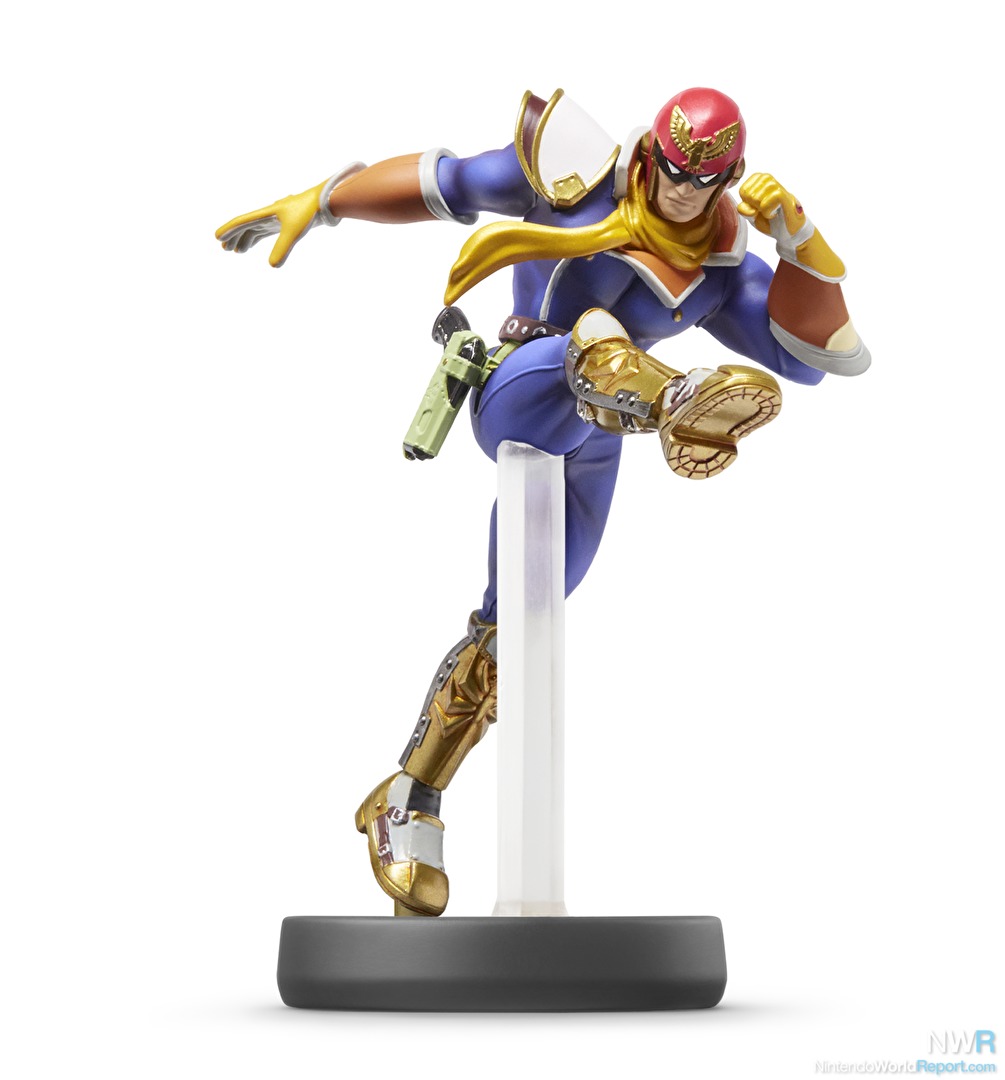 But I can justify it in my mind, at least. In the very end, I'm going to use these toys for the right reasons. I'm going to use them all in Smash Bros. like they were intended to be...I think. And I'll admire their detail as I put them around my desk. I grew up with these characters, I enjoy the games they came from and I (for the most part) play with them in Smash Bros., so it all makes sense. They'll be opened and touched, and their resale value will go down. But at least I'm now collecting these for the right reasons, and not because I want to resell a Peach toy with no legs for thousands of dollars.
By the way, if anyone has Marth, let me know. I'm interested (for the right price, obviously).