Could Majora's Mask 3D make the divisive Nintendo 64 gem more appealing to everyone?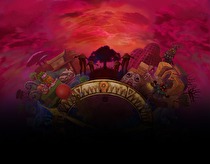 I've been rooting for a Majora's Mask remake on 3DS since Ocarina of Time came out. My reasoning might be different than a lot of other people's, though because I wouldn't count myself as a fan of Majora's Mask. Sure, I love the music and the concept, but I've never gotten more than two dungeons through the game. I understand why people are so fanatical about it, but it's always been that Zelda game that passed me by. That's most of the reason why I got enamored with the idea of a remake.
When playing Ocarina of Time 3D, I really dug the way they used in-game hints. If you got stumped, you could go and watch a short video that hinted at what you had to do. Those videos wouldn't even unlock until after you beat your head against the wall a little bit. I liked that idea so much because it wasn't intrusive. Outside of maybe an early tutorial saying "go here if you're stumped, Link," it didn't distract from the gameplay. It was the most elegant implementation of Nintendo's long-dormant Super Guide concept from the Wii years.
Immediately, I wanted that for Majora's Mask. With all of its layers, secrets, and routines, I always felt I had to either play Majora's Mask with a walkthrough or a notepad. That wasn't enjoyable for me, much in the way I deplored Paper Mario: Sticker Star because levels in there required you to have a superhuman knowledge of what stickers to bring with you into levels.
If Aonuma's comments so far are to be believed, we should be getting some sort of hint system with the Majora's Mask remake. Adding in something like that would make the game way more appealing to me and likely every other Majora's Mask unbeliever or naysayer. If done right, a hint system shouldn't even intrude on longtime Majora lovers who are replaying it.
Of course, Majora's Mask 3D also positions the Nintendo 64 classic to a whole new audience. Babies born when Majora's Mask first came out are in high school now (to put it in perspective, I was in middle school when the game hit N64). There's a new generation of gamers for Majora's Mask to delight and/or infuriate. I'm excited to see what I think. I'm excited to see what everyone thinks.