With the Wii U version on the way, does the first handheld Smash Bros. have enough content to stay relevant?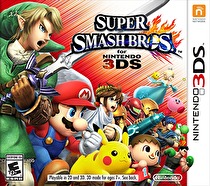 Before writing this, I wasn't sure how to approach the topic, or what to base the measure of "enough" on. Should I make my evaluation based on the Wii U version, on the series as a whole, or solely the 3DS version without giving consideration to the rest of the series? For the sake of fairness, I'm going to attempt to do all three.
I would like to state that I really like the game on 3DS. Even though the single-player content is a bit slim (you can get a good taste of everything it has to offer in about two hours), the fighting is great and all 51 characters give what relatively few modes of play there are plenty of diversity. In our podcast discussing the game, the word I used to describe my experience with Nintendo's multiplayer brawler was "concise," a word I stand by. It's a lean game, but also fulfilling enough to keep you hooked. However, before I begin discussing the game on its own merits, let's compare it to its upcoming console counterpart.
Super Smash Bros. for Nintendo 3DS vs. Super Smash Bros. for Wii U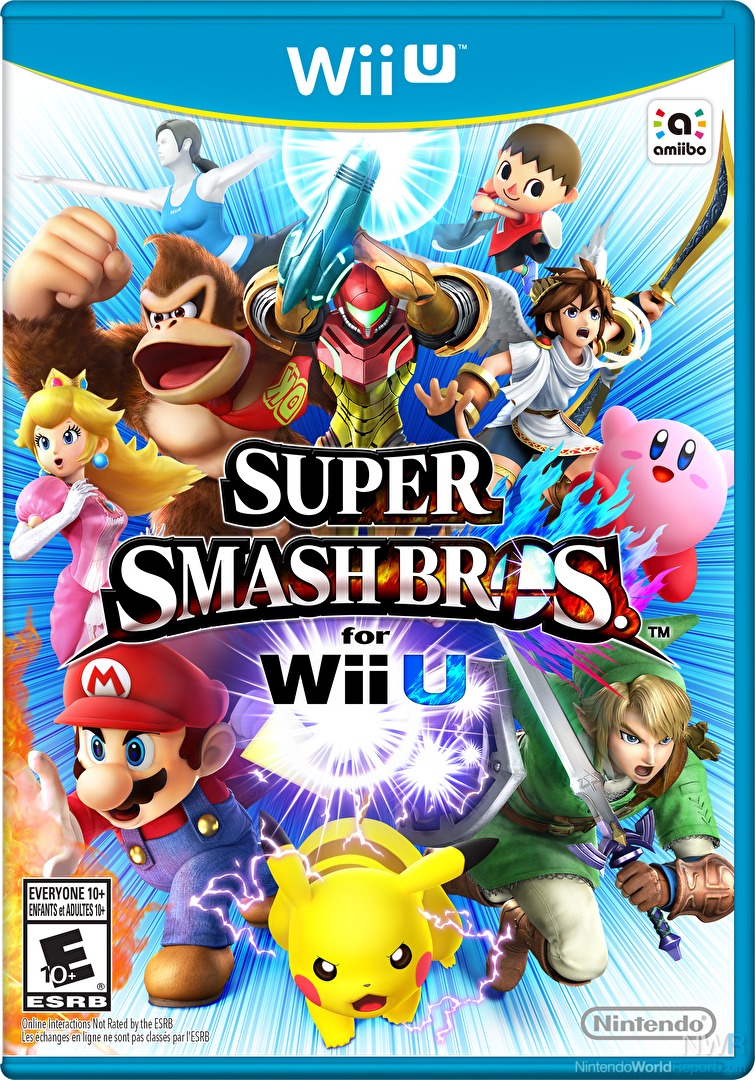 In the wake of the recent reveals for Super Smash Bros. for Wii U, it feels like Nintendo is pretty much leaving the 3DS version in the dust compared to its console-bound big brother. The 3DS game has Classic mode, decent online, Smash Run, some challenges, a few supplementary modes, and some collectibles. In comparison, the Wii U game has new gameplay enhancements, Event Mode, a vastly improved stage building mode from Brawl, far more gameplay customization options, bigger and better stages, a significantly larger soundtrack, Smash Tour, more supplementary modes, and even more. I honestly reached the point where I thought that Nintendo was using this Direct to actively take a dump on the 3DS game just in the hopes of selling the Wii U version.
Perhaps the true reason why the 3DS game was released first was because it offers much less content, and releasing it first would make the Wii U version look that much better by the time it was fully shown off. Thanks to the content, the visuals, and the control options, with all of the knowledge we have now, it's not easy for me to recommend the 3DS version alongside the Wii U version because everything in it blows the 3DS version out of the water.
Not only that, but when looking at stuff like Event Mode and Stage Customization, it almost feels like the 3DS got too few modes. Does Event Mode really need to be exclusive? It's one of the most enjoyable modes to ever grace the series and the 3DS version can't have it? And there's no Tournament Mode, even at a reduced player count? If we're evaluating based on pure content, the Wii U game makes the 3DS game look bad. Of course, we have to consider that the 3DS game is launching at handheld retail price and the Wii U game is launching at the more-expensive console retail price, but the gap between these games, in my opinion, is far more than $20.
Final Verdict: Not Enough Content
Super Smash Bros. for Nintendo 3DS vs. Super Smash Bros. 64/Melee/Brawl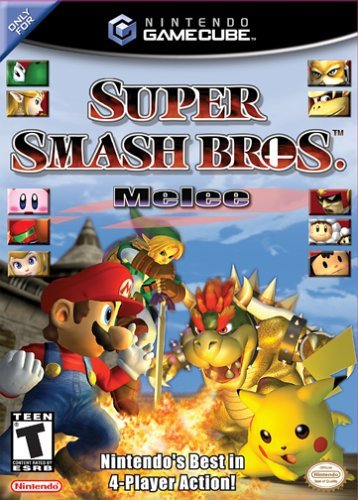 This is probably my favorite discussion because it asks a fascinating question: What is content?
Looking at raw modes, the 3DS version only beats out the original. The Nintendo 64 game had a couple supplementary modes, Classic Mode, and basic local multiplayer. There were twelve characters and a few stages. No contest here.
In Melee, the 3DS version lacks Event Mode and Adventure Mode as well as Tournaments – arguably three of the best and most substantial modes outside of multiplayer. I might also add that Melee's stages are generally much better than those in the 3DS game, and the trophies are more interesting. The 3DS game has challenges and online, but pound for pound, Melee beats 3DS mode-wise.
Brawl has all of this and more, including challenges, all of the supplementary modes you could ask for, and the divisive Subspace Emissary. Mode-wise, Brawl absolutely wrecks the 3DS game.
However, what the 3DS version has that the other games don't is a monstrous character count and what I believe to be the best fighting mechanics in the series. If we consider the roster count as content (and we certainly should), the 3DS game has four times the roster of the 64 game, twice the roster of Melee, and is still substantially larger than Brawl. This, combined with the fact that the 3DS game is the first Smash Bros. game with competent online, ensures that even with less substantial mode content, the mileage you will get out of that content will balance the scales – if not tip them in the 3DS game's favor.
I'm not saying this fully excuses the 3DS version's lack of meaty modes, but at the very least, the game holds its own.
Final Verdict: Probably Enough Content
Super Smash Bros. for Nintendo 3DS vs. Itself/Other Fighting Games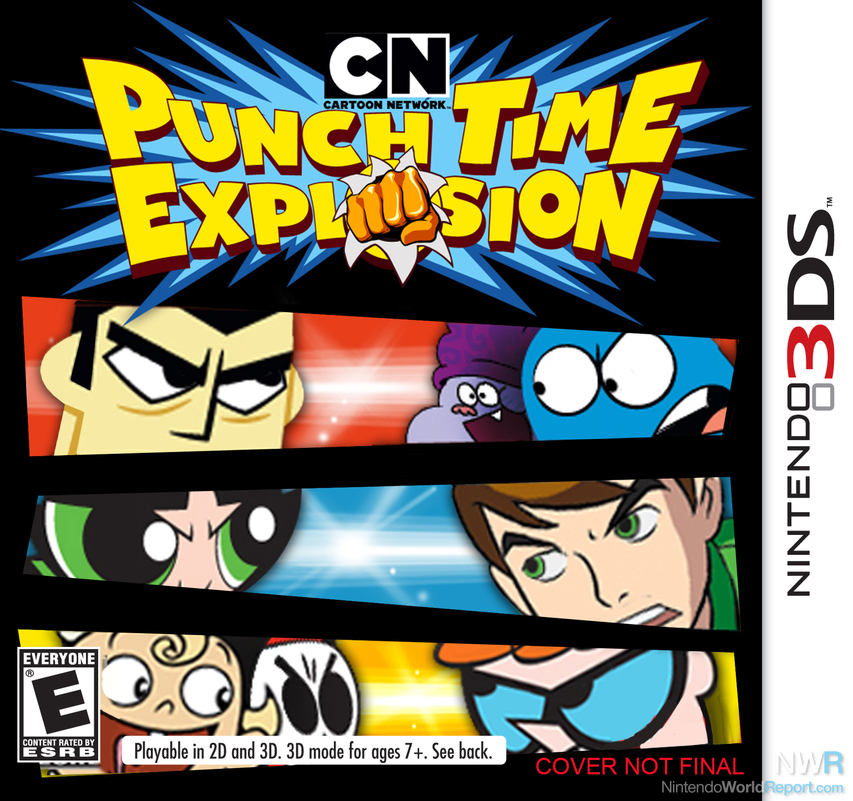 When we drop all comparisons to past and future Super Smash Bros. games, the 3DS version is kind of amazing on its own. Let's just break this down:
Compared to other party fighters like PlayStation All-Stars Battle Royale and that Cartoon Network 3DS game, there really is no comparison. Neither have the modes, character count, character quality, or game quality to even put up a fight.
Compared to other fighting games, most Capcom fighters only have online, an arcade-like mode, training, and a series of challenges that are really just adept tutorials. Smash Bros. also has an enormous roster of 51 characters, with only a few dipping remotely into clone territory. I'm not saying there are no fighting games that match the level of content in this game (the new Mortal Kombat could certainly give Smash a run for its money), but Smash 3DS is definitely on the ample side once you start looking outside of Nintendo's realm.
On its own merits, how many of us are really that unhappy with the final game? It does look anemic compared to the Wii U version, but Smash fanatic Justin Berube has already dropped 200 hours on the 3DS version. Additionally, I've invested 15-20 hours of my own, and both of our hour counts are surely going to climb for the foreseeable future.
When all series comparisons are thrown out the window, Super Smash Bros. for 3DS looks pretty damn good.
Final Verdict: Definitely Enough Content
Conclusion
I'm not going to definitively state that Super Smash Bros. 3DS has or does not have enough content with any attempt at objectivity. My larger intention here is to show you how the answer to this question potentially changes depending on where you want to draw your line and whether you see the glass full, empty, or somewhere in-between.
Where do you stand on all this? Do you think Super Smash Bros. 3DS has enough content?