The idea of the New 3DS is awesome, but is dividing the user base worth it?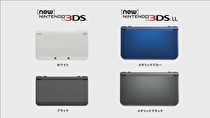 Somewhat unexpectedly, a bomb dropped this morning: a new model of the 3DS and 3DS XL, called the "New 3DS," is coming to Japan in October (and Europe in 2015 and North America in probably 2015). This new system is like your old 3DS, but it also can play exclusive games that will only work on this new upgraded system, like Xenoblade Chronicles, which is coming to 3DS in 2015.
It has a whole slew of other additions, too. It has two more shoulder buttons and a weird Circle Pad nub as a second analog stick. The 3D viewing angle is improved. It uses microSD instead of SD. With an improved CPU, it will run better.
The last time Nintendo did a system upgrade like this, there were problems. The DSi, an improvement over the DS and DS Lite, allowed for exclusive games and an online shop for games. Though I'll always carry a torch for the DSiWare lineup, those DSi-exclusive games appeared to bomb. Nintendo's upgrade didn't increase software sales. The hardware sold, but mostly because of the success of the DS and DS Lite, as well as the existing software base.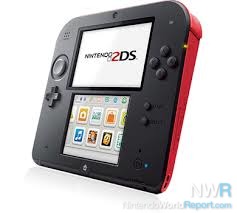 More recently, Nintendo did something similar, spinning the 3DS off into the 2DS. The new system wasn't technologically different, but aesthetically, it was a drastic departure in the same vein as the Game Boy Micro. The Nintendo 2DS and the Micro both sold under expectations. While we don't know exact 2DS numbers, the fact Nintendo hasn't trumpeted the sales regularly in a press release means the 2DS wasn't a slam dunk, even more surprising considering it launched alongside a Pokémon title.
Looking further back, Nintendo did something similar with the Game Boy Color back in the late '90s, but that's a much different situation. The Game Boy Color came out almost a decade after the original Game Boy, and the landscape wasn't as crowded with downloadable games, mobile platforms, and more. As a kid, I remember it not being super clear what worked on the Game Boy Color and what didn't, and that's with much clearer branding than "3DS" and "New 3DS."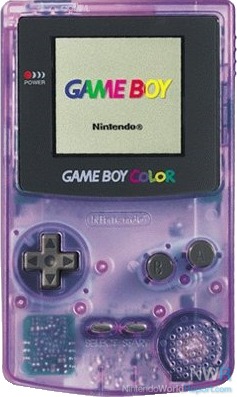 So what makes the new 3DS different? Well, it does hit a different audience. The 2DS was seen as a downgrade or at best, a sidestep, meaning people didn't upgrade to the 2DS. In that respect, the New 3DS is more comparable to the Game Boy Color, since both systems are an upgrade to their predecessor. Current 3DS owners, including probably 75% of the staff here at Nintendo World Report, are more likely to upgrade to the New 3DS. Splitting the audience with another version of the 3DS seems treacherous. Xenoblade Chronicles only works on the new 3DS, and even though Xenoblade is a supremely rad game, a new 3DS version of that RPG won't bring the sales thunder. At this point, you're going to have four distinct versions of the 3DS, and only one of them has exclusive games. From a parent or even a retail employee prospective, that can't be easy to explain, especially in a world where folks still confuse the Wii and the Wii U and there is a DS, a 2DS, and a 3DS.
I'm stoked for the new 3DS model. Everything about it is essentially what I'd like to see upgraded about the 3DS, and hopefully that weird little C-stick nub thing is comfortable. However, I believe splitting the market with a system that has its own exclusives won't work that well, especially given the recent track record for Nintendo. Then again, with Miyamoto's recent comments, maybe Nintendo is indeed doubling-down on their loyal audience, hoping that their fans who want to upgrade carry them through. That makes sense especially when it seems like the company bet hard on the 2DS last year and that seemingly floundered.
Only time will tell, and we will have to wait even longer since the New 3DS isn't slated to leave Japan until next year. As a fan, I can't wait for this new system and a port of a game I'd love to play on the go, but on the other hand, the entire 3DS system situation is confusing. I just hope that Nintendo somehow remembers what made the Game Boy Color successful as opposed to the middling reception of the Game Boy Micro, DSi, or Wii U. A more powerful version of a system can work, but all I can do is just raise an eyebrow and fret that the New 3DS will fall flat.