Even that new R.B.I. Baseball isn't coming to Wii U. That means the only new sports games on Nintendo systems have Mario in the title.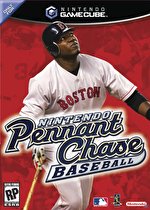 I carried a weird torch as a gamer 10 years ago. I was one of the few who was a serious sports gamer and only had a GameCube. That meant I had a whole lot of memory cards and rushed out to buy Madden and MVP Baseball on release day to game shop clerk's bewilderment ("Don't you mean the PS2 version...?"). I clung onto that torch even as I became a multi-console owner, trying out The Bigs when it came to Wii and more or less falling in love with what EA did with Madden and Tiger Woods on the system. When Wii U launched, I relished playing Madden and FIFA, as the GamePad added so much to each experience.
Now, that's all gone.
As of 2013, traditional sports games do not come to Nintendo platforms, with the final nail in the coffin being the MLB's very own R.B.I. Baseball 14, which is coming to essentially every active platform outside of Wii U and 3DS. Before then, there's a laundry list of series that stopped supporting the Wii, Wii U, and 3DS. Here, I even made a list for you: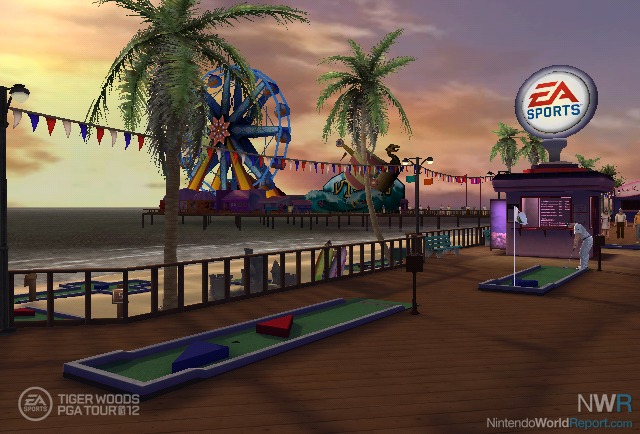 Due to a focus on HD graphics, the Tiger Woods series skipped the Wii in 2012 after the system was the home to arguably the best entries in the series thanks to Wii MotionPlus support.
The NHL 2K series was a Wii exclusive back in 2010. That was also the last year the series produced a game. The only appearance of the EA NHL series was NHL Slapshot in 2010, which was actually a fun game.
NBA 2K13 was a Wii U launch title. I don't even think anyone asked if it wasn't coming to Wii U. We all just sort of got the memo.
FIFA 13 was also a Wii U launch title, but the series stopped there. "Legacy" Wii and 3DS versions of FIFA 14 came out last year, which were literally just updated rosters.
After Madden 13 was a Wii U launch title, EA said, "We will not be releasing a Wii U version of Madden NFL in 2013. However, we have a strong partnership with Nintendo and will continue to evaluate opportunities for delivering additional Madden NFL products for Nintendo fans in the future." The last product of EA's strong partnership with Nintendo was Need for Speed: Most Wanted U a year ago, which basically led to the developer's co-founder quitting. EA has nothing further announced for Nintendo platforms.
If you just owned Nintendo systems, you might think that baseball doesn't exist anymore as there hasn't been an MLB game since 2012, and even that was just a horrible port of the same crappy baseball that had been out on the system every year prior. Your best bet might have been Virtual Console releases of Bases Loaded.
This isn't the first time Nintendo's faced something like this before. When 2K Sports acquired the exclusive third-party MLB rights, there were no plans for a GameCube baseball game. The company took matters into its own hands with Nintendo Pennant Chase Baseball, initially planned for a 2005 release. Made by World Series Baseball 2K2 developers Exile Interactive, it was originally coming that spring. Mike Sklens even previewed it at E3. However, Pennant Chase Baseball was delayed and eventually quietly cancelled. According to numerous sources at Exile, the game was finished and apparently pretty awesome. None of them had any reason why it was cancelled. We have heard that Nintendo decided to hold off on releasing it because delays pushed it until the end of the baseball season. It's unknown why it wasn't just held back for the next baseball season, but 2K Sports bringing MLB 2K to GameCube the next year might have been a reason why Nintendo just shut the project down. If you have access to the supposed finished version of Nintendo Pennant Chase Baseball, feel free to contact me. I'd love to play it.
As someone who never had any fun with the MLB 2K series, I'm bummed we never got to see Nintendo Pennant Chase Baseball. However, I think it's a fine time to bring it back. There are no licensed sports games on Nintendo platforms anymore. The system is barren. Imagine if Nintendo worked with a Western developer on a new sports game backed by a major sports license. Work with the MLB to rekindle the days of Ken Griffey Jr. baseball games, but now with Robinson Cano at the helm. Go see what Left Field is doing and make another NBA Courtside game before Kobe retires.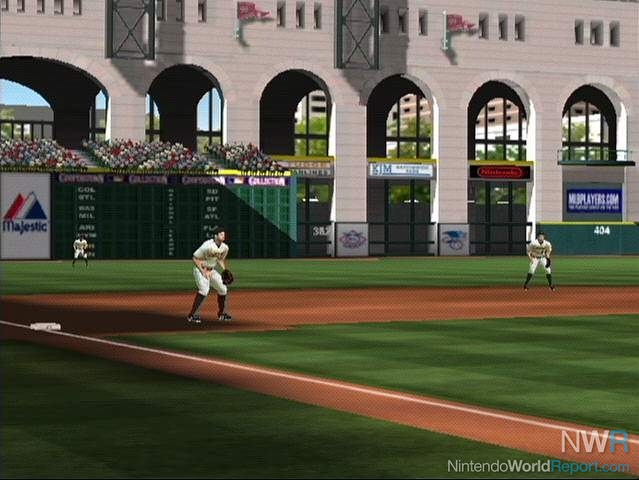 Obviously, with Nintendo's sales position, throwing a bunch of money at sports licenses probably isn't advisable. It likely doesn't even make sense. But there is a gargantuan gap in their system's portfolios. Step up the scope of Wii Sports. Make a Mario baseball game that doesn't feel like the equivalent of a Mario Kart game with baseball games instead of races. Do something to tap into the sports gamer market.
Who am I kidding? Even when I juggled multiple memory cards on my GameCube for Madden franchises, I was the last of a dying breed. Sports gamers left Nintendo systems years ago. I adapted and started playing MLB The Show on Sony platforms. I spent a lot of time playing Madden on PS3 and PS4 last year. The sports gamer has left Nintendo, much like the countless other types of players that have little reason to mainline their systems.
RPG lovers mostly left Nintendo back in the Nintendo 64 days (coming back for some sweet portable bliss like Dragon Quest and Bravely Default). First-person shooter fans haven't had much of a reason to play their systems since Perfect Dark or maybe Metroid Prime. More and more, a Nintendo system is truly just for Nintendo games and nothing more. It's not even an option; it's just the way things are. That's what the exile of sports games represents.
I feel like, now more than ever, we need some sort of sports-related excitement. Bring back the fun sports games from yesteryear. R.B.I. Baseball could be a flop, but the idea of it is something that should be happening on Nintendo platforms. It's a fun arcade experience that calls to mind NES and SNES sports games. The closest we get to that these days are sporadic Mario sports games.
More than likely, most sports games are just gone from Nintendo systems, never to come back as the company shifts its focus and deals with the financial losses. I'll hold out hope, but until then, if you like sports games, you should just get another system. The days when it was even possible to play most sports games on Nintendo systems is gone. Just like how first-person shooter players either need to cope with lame online communities or play Steel Diver: Sub Wars, and how fans of a variety of series can look forward to no Dark Souls, Mass Effect, Grand Theft Auto, and too many more never coming to Wii U or 3DS.