For the second year in a row, Nintendo kills it at New York Comic Con.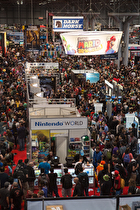 Nintendo once again put together a pleasant showing to New York Comic Con, which was made even stronger by the fact that Microsoft and Sony with their fancy new consoles were nowhere to be seen. A month away from the next generation, the Xbox One and PlayStation 4 were absent from the New York Comic Con show floor. Mario, Zelda, Wii U, and 3DS, though, were all over the place.
Aside from the mobbed Pokémon X/Y launch event at Nintendo World Store (so mobbed I walked by, shrugged my shoulders, and then decided to download it on the eShop at midnight), the other marquee event was the Zelda panel featuring Eiji Aonuma, which laid out a whole slew of new Link Between Worlds details. I woefully missed the panel, but on all accounts, it was a highlight for those who went. Panels like these give fans a rare direct interaction with Nintendo's developers, and it's something that can't really do anything but good for them. I mean, if Hideki Kamiya, Twitter aficionado, didn't crack at PAX Prime, I doubt you can worry about something blowing up.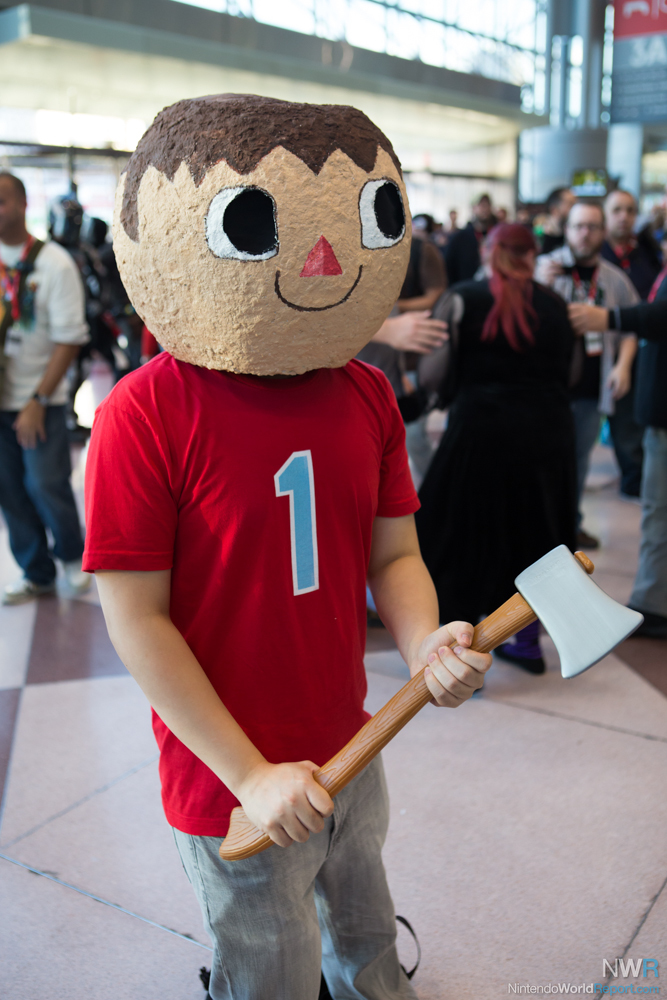 Oddly, Nintendo's main show floor booth was my least favorite part of their show. The content was mostly bolstered by E3 demos of Super Mario 3D World, Wind Waker HD, and Bayonetta 2 that were absolutely mobbed thanks in part to Nintendo's Mario cat ears giveaway. If you played two games, you could get a pair of furry cat ears, which came in Mario, Luigi, Peach, and Toad styles. The booth was arduous to get through, though that's not necessarily something exclusive to Nintendo. The show floor at New York Comic Con was more or less absolute hell when I attended on Friday and Saturday. The 3DS was also represented at the main booth by Mario Party: Island Tour, Skylanders: Swap Force, Batman: Arkham Origins Blackgate, and more.
The highlight for me was the tournament room, which was a nice respite nestled in the bowels of the Javitz Center (where they hold all the panels). While I only watched portions of a rousing Balloon Fight and Mario Bros. tournament, I wish I had the chance to participate or watch more intently. I love tournaments, and these ones, focusing on classic games and hosting kick-ass prizes, were some of the best I've witnessed at fan-focused events such as Comic Con and PAX. I sincerely hope Nintendo brings the retro tournaments to PAX East 2014. Additionally, this room was a haven for eShop games, with Shantae and the Pirate's Curse, Retro City Rampage, Shovel Knight, and Q.U.B.E.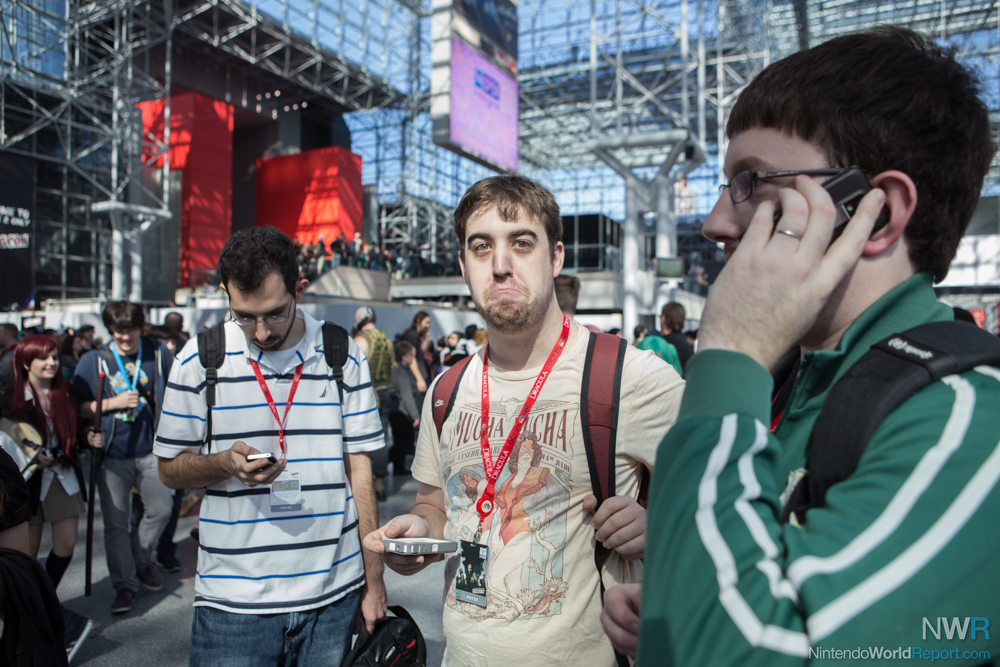 If you came to New York Comic Con wishing for Nintendo loving, you likely got it. If you wanted to play upcoming games, compete in some old ones, and see the modern day Zelda mastermind speak about the series, you got it.
If I had one huge complaint, it's that I'm sorely disappointed in the StreetPass scene at New York Comic Con. I didn't finish my puzzle pieces, and I routinely would get less than 10 passes in an hour. Is StreetPass Mania dying down a bit? Well, with the packed Nintendo Community panel on Saturday, maybe it was just a little overwhelmed by comics at a comic convention.