Two major 3DS games are delayed, making a thin line-up thinner in the important lead up to Wii U.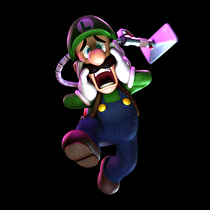 Nintendo unveiled the rest of their 3DS release schedule for 2012. While there are assuredly quality games littered in the next few months, there were two key absences: Luigi's Mansion: Dark Moon and Castlevania: Lords of Shadow - Mirror of Fate. We could also refer to those games as the "ones that got the biggest push at E3 2012."
Nintendo's press release confirmed the Luigi's Mansion delay, saying it is now coming out in the first half of 2013, an area also occupied by Fire Emblem and likely Animal Crossing on 3DS. Oddly, that makes the first half of 2013 stronger than the fall if those three games come out. We reached out to Konami regarding Mirror of Fate, but we have yet to get a reply. The game's absence in this press release makes it a safe bet that it isn't coming out soon.
In a fall that will ride heavily on the 3DS, as the Wii U won't be out until, unless Nintendo surprises everyone, November 18, this list of games is underwhelming. Nintendo's published 3DS retail titles from September to December (or more specifically, from October to November, as there are no Nintendo releases in September and none listed for December) consists of:
one Mario RPG (Paper Mario: Sticker Star - November 11)
a Layton game (Professor Layton and the Miracle Mask - October 28)
one upgraded eShop game (FreakyForms Deluxe - November 5)
a sequel to a DS fashion game (Style Savvy: Trendstters - October 22)
a Crosswords game (Crosswords Plus - October 1)
a sequel to a DS art game (Art Academy: Lessons for Everyone! - October 1)
It might be well-rounded, but it's not inspiring. Outside of that, the third-party list nearly betters Nintendo's efforts. While the following is subjective, here is a list of interesting third-party titles in my eyes:
Skylanders Giants (October 21)
Zero Escape: Virtue's Last Reward (October 23)
Code of Princess (October 9)
Adventure Time (Fall)
Epic Mickey: Power of Illusion (November 18)
It's not a miserable pile of games, but there is no stand-out, superlative work, like Super Mario 3D Land or Mario Kart 7 last year, that is a must-have game. This fall's tentative 3DS schedule is a mess of good-looking mid-tier and niche games. For a company coming off of their first loss in decades, this lineup of 3DS games can't inspire much confidence.
Although, taking a step back, New Super Mario Bros. 2 is coming out in August, and will likely sell at a high level throughout the fall. Similarly, Pokémon Black and White 2 hit October 7 on the DS, which will crossover considerably to the 3DS market. Those two caveats might save the company monetarily in regards to the 3DS, but still, the 3DS by itself during the fall is missing a heavy hitter. With the Wii U launch likely happening late in the season, this 3DS schedule doesn't inspire a whole lot of confidence. But who knows, maybe we'll get a surprise or two, whether it's a last-second addition or some of the confirmed games far exceeding their expectations.
So, how do you feel about the 3DS' fall release schedule? Sound off in the Talkback thread below.