There may be conflicting information on the end date, so assume a week.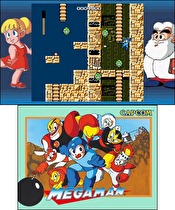 Capcom has thrown their second major sale of the year on the North American eShop.
Similar to a sale back in May, most of the company's digital catalogue is greatly reduced in price - in some cases by up to 75%. Although Nintendo's website listing for the sale indicates an end date of September 9, the on-device eShops are showing September 6.
The games on sale are:
Wii U
Monster Hunter 3 Ultimate US$13.60/C$17.50 (from $39.99)
Resident Evil Revelations $9.99/$12.50 (from $39.99)
Ducktales Remastered $5.99/$7.50 (from $14.99)
Dungeons and Dragons: Chronicles of Mystara $5.99/$7.50 (from $14.99)
3DS
Monster Hunter 4 Ultimate $19.99/$27.99 (from $29.99/$41.99)
Mega Man Legacy Collection $9.99/$12.50 (from $14.99/$18.99)
Monster Hunter 3 Ultimate $9.99/$12.50 (from $19.99/$27.99)
Resident Evil Revelations $4.99/$5.99 (from $19.99)
Resident Evil The Mercenaries 3D $4.99/$5.99 (from $19.99)
Super Street Fighter IV 3D $4.99/$5.99 (from $19.99)