As if you needed any more reason to buy this awesome Metroid-ish platformer.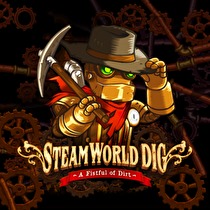 SteamWorld Dig is on sale for 50% off on the 3DS eShop in both North America and Europe. From now until March 16, you can get the acclaimed title for only €4.49, $4.99 or £3.99.
SteamWorld Dig is a mining adventure game that released in August 2013 to many positive reviews, including our own!
Be sure to grab a copy if you missed out on it. It's a safe bet this could be the lowest price the game will be on the 3DS.