Games we've been playing, listener mail, and an in-depth look at Donkey Kong Country: Tropical Freeze!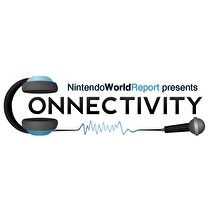 Subscribe via iTunes (Please rate and review, too!)
Hello and welcome to episode 122 of Connectivity! We have three segments for you this week.
Kicking things off, Alex, Neal, Scott and Zach talk about games they've been playing this week, including Bravely Default, Assassin's Creed IV, and the Pokémon Transfer and Bank apps. There is also a little Vita discussion and a super serious deconstruction of slavery.
After that, the boys answer some listener mail. Topics include Nintendo licensing out its properties, the Smash Bros. hype train, competitive gaming, and championing the black sheep of different video game series.
Closing out the show, Daan and Andy discuss Donkey Kong Country: Tropical Freeze, a game they both recently reviewed for Nintendo World Report. The boys talk generalities for the majority of the segment before veering into light spoilers at the end (but don't worry, they give a fair warning when they do!)
Keep sending us that listener mail! You can click here to do so. Let us know what you think about Donkey Kong so far. We'll see you next week!
This episode edited by Scott Thompson.