Direct reactions, Pokémon X & Y talk, and live from NYCC!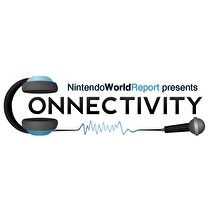 Subscribe via iTunes (Please rate and review, too!)
Attention Humans of Earth, a new episode of Connectivity approaches. Prepare your aural receptors for immediate injection.
This week's episode of the Internet's least-fattening podcast, we talk about the recent Nintendo Direct that broadcast on October 1st. I sure hope you're ready for some snark, because there's a lot of it in this episode.
After that, Alex and Daan go into a deep discussion on Pokémon X and Pokémon Y. They've both played it and reviewed it, and they both have a lot to say. They talk about new battles, new mechanics, mega evolutions, and more!
Finally, Neal, Justin, and Jared share their fresh off the dome impressions on some upcoming Nintendo games as they walk the streets of New York City. They cover Super Mario 3D World and a bunch of other upcoming Nintendo games.
This episode was pretty great, wasn't it? You should review us on iTunes right now because you loved it so much. You should also send us listener mail by clicking here.
If you're going to New York ComicCon, stop by the StreetPass, Pokémon, and Beyond! panel on Saturday, October 12 at 5:30PM in room 1A10.
This week's episode edited by Mike Sklens.
"TechnoMan" by Anamanaguchi.