Breaking down this week's news, a look at the Persona series, an interview with Different Cloth and some Doctor Who action.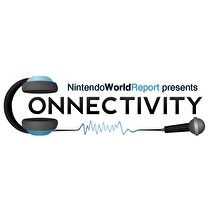 Subscribe via iTunes (Please rate and review, too!)
Have we got a deal for you. For a limited time, you can download Episode 103 of Connectivity for FREE and enjoy it in its entirety for an entire month! Better yet, after that month is up, you can simply buy the Connectivity Tracker to unlock the podcast for good! Let's tell you what this amazing deal gets you.
First, Scott and Alex discuss this week's releases, including Wind Waker HD, Scribblenauts Unmasked, and others. After that, the duo breaks down the surprise news from this week's Nintendo Direct, including the tiered release of Wii Fit U and the piecemeal offering of Wii Sports Club.
But there's more! Next, Alex hosts a new mini-segment all about games that don't appear on Nintendo platforms that Nintendo fans may enjoy. This week, he highlights Persona 3 and 4.
Closing the regular show out, Daan sits down with Gordon from Different Cloth, developer of the WiiWare title lilt line. The guys discuss Gordon's Kickstarter campaign for lilt line Too!, the follow-up. You can find information for the project here.
This would already be an amazing package, but if you download in the next 10 minutes, we have a special offer for you. Not only will you receive the news segment, the Persona segment, and the eShop interview segment; we'll throw in a special bonus segment all about the upcoming Doctor Who 50th anniversary! A $19.99 value is yours for FREE!
Don't delay, download today! And be sure to click here to send us your questions and comments. See you next week for another amazing offer!
This episode edited by Scott Thompson.