Rayman Legends, Wind Waker HD, Wonderful 101, an interview with Qubic Games and even a little NFL on this week's show!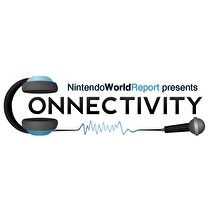 Subscribe via iTunes (Please rate and review, too!)
Back and at it again! This week's show has three regular segments and another one of those illusive bonus segments as well.
Kicking things off, Alex, Neal, and Scott talk about Rayman Legends (for real this time!), the Ubisoft platformer that was notoriously delayed. The guys pick the game apart and discuss why they each like it to varying degrees.
After that, Neal and Scott return with another "This Week in Nintendo" segment, breaking down this week's eShop releases, including The Wonderful 101, which Neal has had the good pleasure of playing this week. Neal also spends the last half of the segment regaling us with tales about Wind Waker HD, another game he's been playing. What a lucky guy!
Daan then returns with another one of his famed eShop developer interviews. This week, Daan sits down with QubicGames, who are releasing AiRace Speed this week on the 3DS eShop. Daan inquires about past and present games as well as the experience of developing for Nintendo platforms.
After the outro, J.P. and Neal sit down for a little discussion about the ongoing NFL season. They actually recorded it before the start of the season last week, so some of their predictions might already seem a little silly (the Packers are already marching toward an 0-16 season), but that's OK!
Be sure to send us your listener mail! We'll see you next week.
This episode edited by Scott Thompson.