We're talking eShop eShop eShop on this week's show!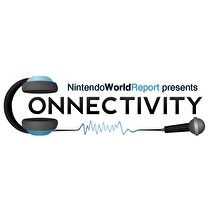 Subscribe via iTunes (Please rate and review, too!)
Greetings foolish mortals, and welcome to episode 96 of Nintendo World Report's Connectivity podcast. On this week's episode, we have two delightful segments for your enjoyment.
First up is a good 'ole fashioned eShop Round-Up. Neal, Justin, James, and 'Trick circle the wagons and talk about some downloadable video game goodness.
After that, we have a real treat for you. Daan has interviewed Lau Krosgaard from KnapNok Games, developers of Spin the Bottle: Bumpie's Party for the Wii U.
I keep imploring, yet you keep ignoring. You know what I'm talking about. It's that listener mail you still have yet to send us. Polish up your final draft and shoot it to us here. And when you're done with that, run along and rate and review the show on iTunes.
This week's episode edited by Mike Sklens.