We react to the recent Nintendo Direct bombardment and then play another game of "Who Wants to be a Nintendoaire?"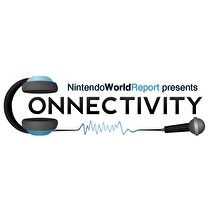 Subscribe via iTunes (Please rate and review, too!)
So yeah, when I made all those allusions to a new, rebooted podcast last week? I was just kidding! Welcome to episode 70 of Connectivity.
This week, we have two segment for you. Kicking things off, Neal, Mike, Patrick, and Tyler break down the recent Nintendo Direct, which, to the gang's surprise, was chock full of exciting news. A new Yoshi game, a possible sequel to Xenoblade Chronicles, upcoming Mario Kart and 3D Mario games; the guys discuss this and a whole lot more.
After that, Andy hosts a game of "Who Wants to be a Nintendoaire?" with Tyler and Newscast alum Nathan Mustafa. Who makes it all the way to the $16,000 questions, and who stumbles rather early on? Tune in to find out!
As always, you can click here to send us your listener mail. What did you think about this week's Nintendo Direct, and what has you most excited as a Wii U owner? Let us know!
This episode edited by Scott Thompson.