The dynamic duo discuss Capcom's E3 presence, Pikmin 2, Xenoblade sales, and more.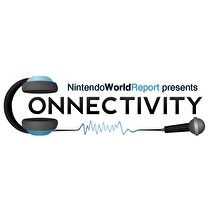 Subscribe via iTunes (Please rate and review, too!)
Neal and Patrick sleuth it up in this latest issue of Connectibites News Digest (yes, we have a name courtesy of The Famicast's James Charlton) as they try to figure out the case of the missing Capcom 3DS and Wii U games at E3.
Next, they try to get to the bottom of Pikmin 2's June release in North America, while wrestling with the demons of Xenoblade's unreported North American sales numbers. After they solve the mystery of Order Up's North American delay to eShop, they talk about Jason Rohrer's Kickstarter and posit how trite LEGO Lord of the Rings sounds. Neal brings up the Nintendo-published Wii U and 3DS title LEGO City Stories in the eleventh hour, leading to a possible E3 sequel where the boys find out where the game has been since being announced during Nintendo's press conference last year.
If you have any other crimes that need solving (or any comments/critiques/questions), feel free to write in. We love to hear from you.
This podcast was edited by Neal Ronaghan