So the Best Buy stuff might be limited, but it's something that can actually happen, unlike E3 demos on the eShop.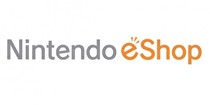 With the fewer than 10% of Best Buy locations offering Nintendo's E3 experience and other maladies about the roll-out, it seems like we are returning to a concept that fans of Nintendo dream of: E3 demos available off of the eShop during E3.
I have long been in the camp of thinking that that would never happen, chiefly because, well, E3 demos break, and showing off a game that would break would reflect poorly on the game to the public. We all remember how wireless interference botched Shigeru Miyamoto playing an early Skyward Sword demo at E3 2010, and countless other memes have spawned out of games acting weird. Also, since the demo would be on the eShop, it would exist forever, even with Nintendo's restriction of the amount of times a demo can be played.
Through the E3s, New York Comic-Cons, and other events I've attended, I've seen systems crash and games freeze quite often. It's something you accept during these events, and because a representative from the company is always there, it's usually nothing more than a short delay as they reboot. Naturally if it's rampant and the game is close to release, you worry, but oftentimes these demos at events are from earlier builds, meaning that the issues crashing the game might have already been fixed.
After the reactions to the limited Best Buy E3 showing, I asked Renegade Kid's Jools Watsham, who released an eShop demo for Mutant Mudds after the game was released, about the subject. "(Demos) are held to the same testing and standards as final games - so it can result in some fails before a demo is ready for the eShop," he told me. Meaning, that these E3 eShop demos we crave would take away more time from development as the standards for an eShop demo are higher than the standards for an E3 demo. At least pre-release eShop demos are made at the end of the development.
Yes, it'd be great if more than 100 Best Buy locations participated in Nintendo's E3 showing, and it'd be wonderful if those games were playable for more than eight hours over two days. But the answer isn't to throw the demos on the eShop, the answer is get more Best Buys (or other retailers) to show off the games and let them be up there for more time.