This time it will take a real man to give real gamers what they want.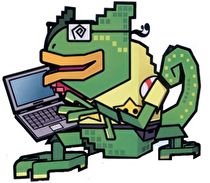 Despite it not being out yet—Nintendo has, in fact, said little about it—it does seem fair to start online message board rants about the next Super Smash Bros game. Self-proclaimed "competitive gamers" have already started doing so, lamenting that it will most likely be exceedingly casual, based entirely on the loss of the ability to move about like Peter Pan using fairy dust in the transition from Melee to Brawl.
With that in mind, I have a plan to save the franchise, and in fact Nintendo itself. Nintendo has neglected adding characters from Mario's "Paper" adventures, and the one they add should be a villain. No, not Bleck. Smash Bros needs an enemy at a different level, a character that best identifies with those who love the series as it should be.
Super Smash Bros. needs Francis.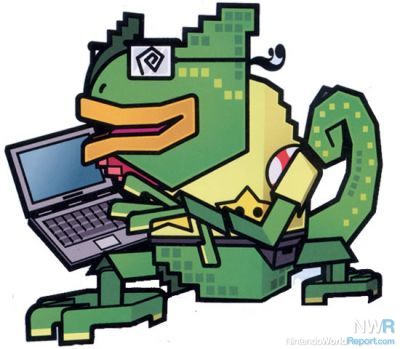 Challenger Approaching!
Francis is a man… well, chameleon, they can identify with. I assume he only owns one shirt— a collectible he got with Club Nintendo points. He wears thick glasses. He tends to hide when a hot babe shows up in his room. He understands the hi-technical nature of not just making a game, but of the combat system these fans demand be added to this fighting experience.
Francis would not stand for the removal of wavedashing, or L-canceling, and assuredly would not stand for the removal of reverse flip-stumping. He, like those who would identify with him, would instead modify the game code, much as was done by some for Brawl. At the very least he would ban the use of items, although he may save them for his collection. And lest you doubt his talents, remember he created the always-titillating MeowMaids, combining the two best assets of a woman: feline features and domestic servant attire.
So, what would Francis do? Obviously he could turn invisible. His long tongue is a devastating weapon, and certainly he could swallow his enemies, much like Kirby. Perhaps his most powerful attacks will come from his laptop, which he stores in his very stylish fanny pack. His Nerrr2Babe.exe interface will woo any female characters via a very stylish dating sim. Yes, the game will have to pause briefly, but you can't rush romance. If you're a dude, though, you're probably just getting a Meowbomb to the head.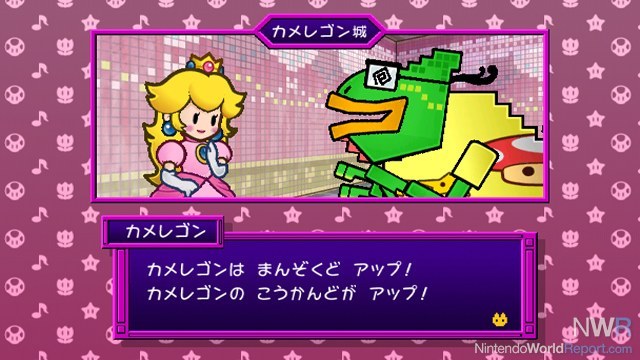 I assume that says "Oh Francis, you're so suave."
Don't worry about ol' Francis taking a beating, though. I know for a fact he likes it.
What would his stage be? Well, it can't be his room: he enjoys his privacy. The only people allowed in are he and the aforementioned babes. Certainly it is a condition we can all identify with.
Who am I kidding; it's going to be Final Destination.
This is why Nintendo needs to add Francis. He could be a hero to their most hardcore fans.
Author's Note: I was advised during editing that I should conclude with a concrete statement that this is satire, which of course it is.
I reluctantly conceded this point—unless you actually play Smash Bros. with items off. If so, you're totally Francis.