It's real. Nintendo of America was not pulling an elaborate prank.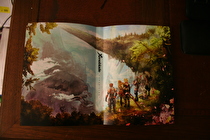 Xenoblade Chronicles came in today, and while I won't be reviewing it, I figured I'd show off its fancy reversible cover and other niceties.
Remember, if you want this game, you have to get it at GameStop or Nintendo's online store.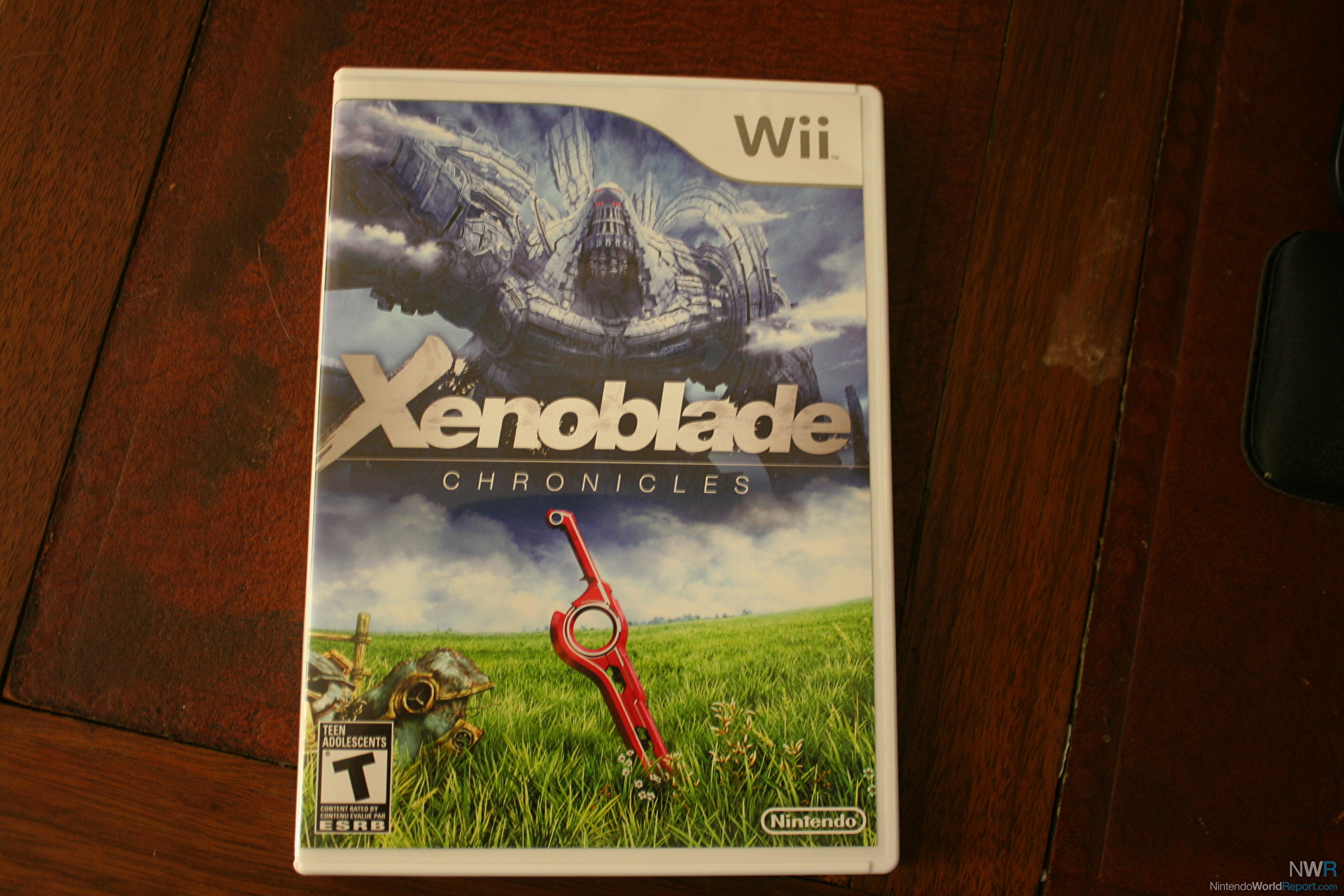 Here's the game, in all its regular lame cover glory (see the reversible cover glory by looking up, or actually going to the website to read this. :P).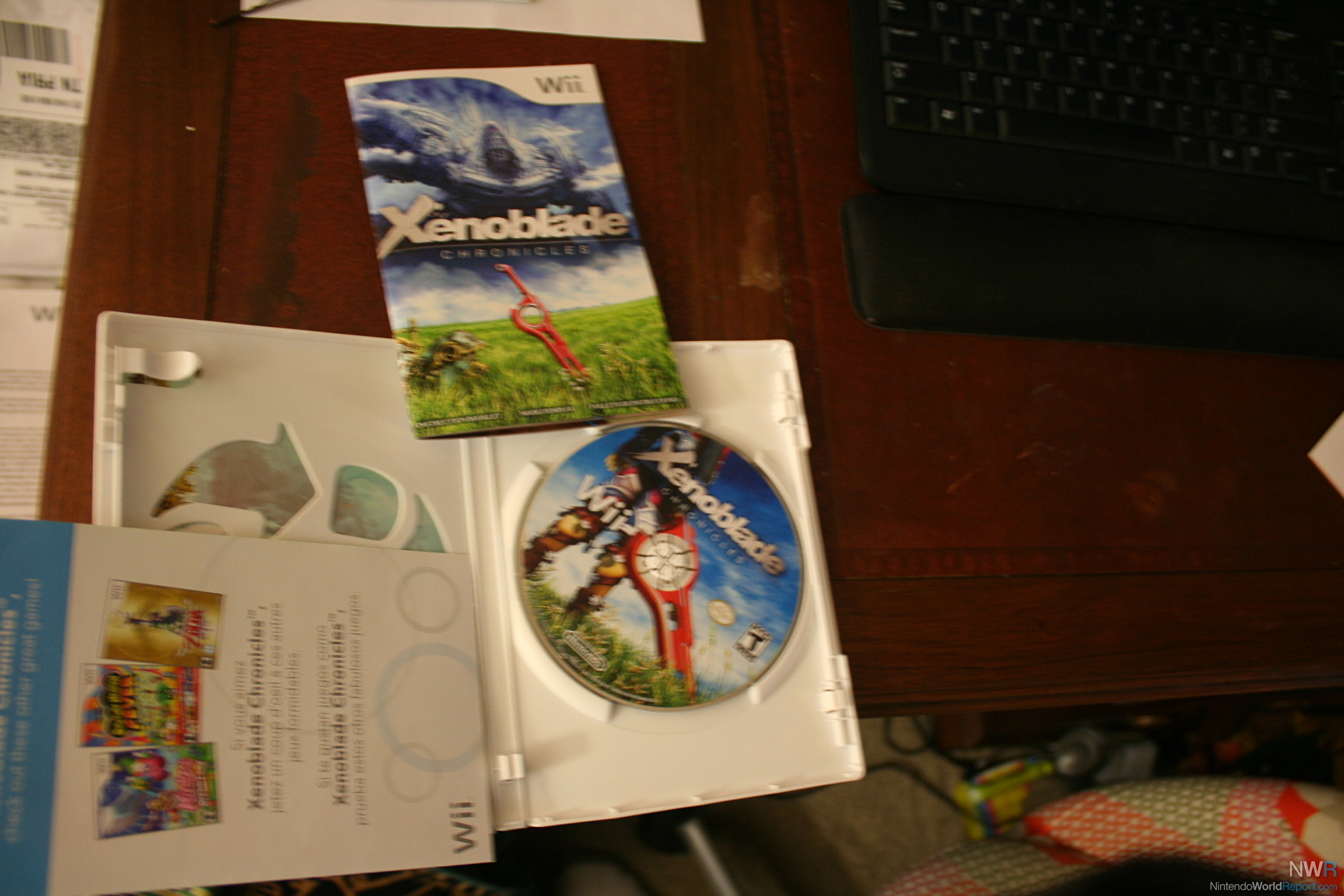 Here's the innards of the game.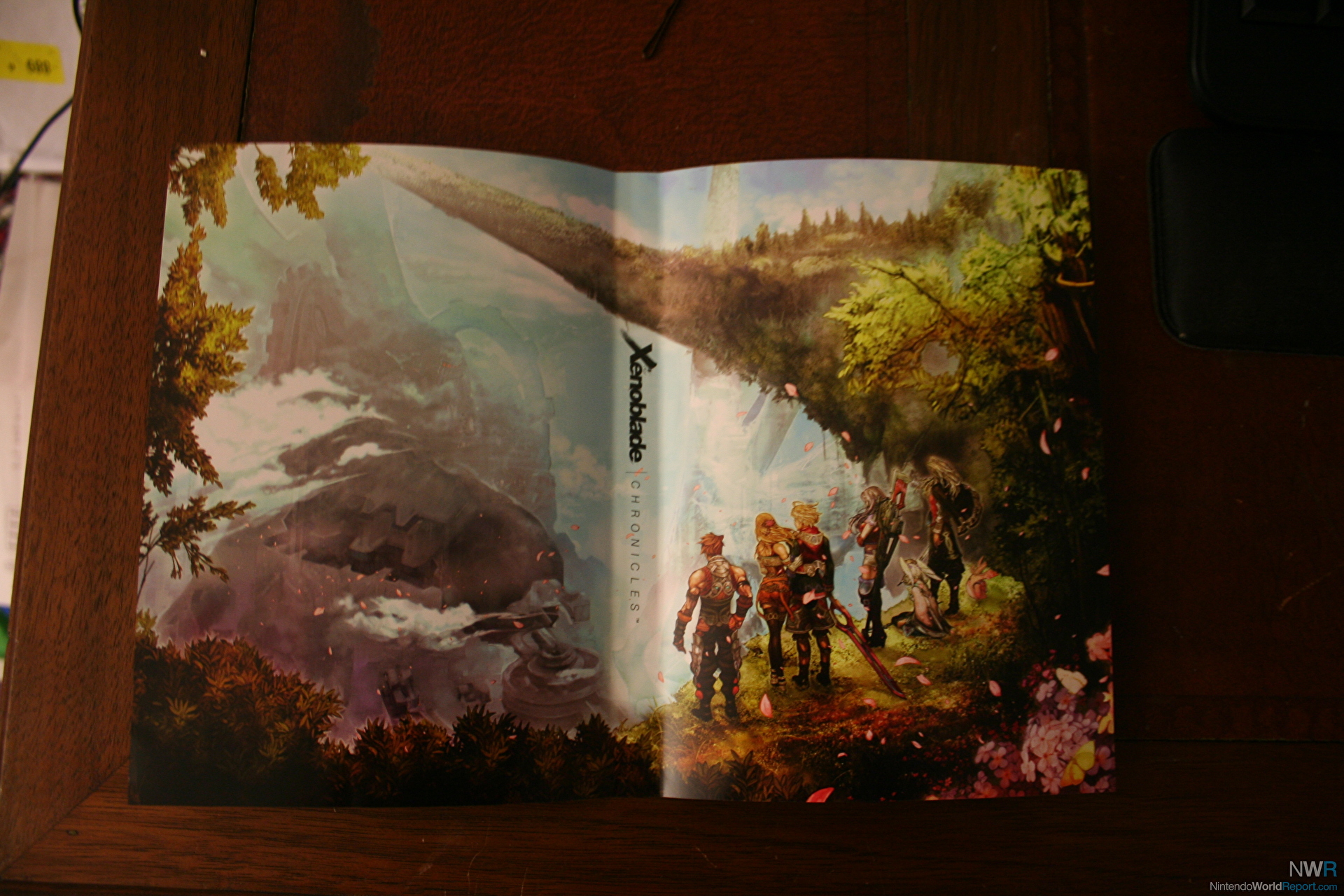 And here's the reversible cover outside of its boxy confines.