J.P. isn't fond of Super Mario World and A Link to the Past. Find out why.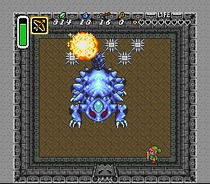 It's no secret to anyone who frequents this site that I don't like Super Mario World or The Legend of Zelda: A Link to the Past. For whatever reason, I've never cared for those seemingly universally popular games. I've never been able to figure out exactly why that is, but that line of questioning always seems to go back to my lack of experience with the system they were originally released for.
In hindsight, it's astonishing how I managed to grow up in the mid-'90s and not really ever play a Super Nintendo, not just of my own but at any of my friends' houses. Looking back, the system was hugely popular, but the time my friends and I spent playing games never included it, starting with the Genesis and original NES and quickly moving on to the Nintendo 64 once it was released.
Because of that unlikely series of events, Nintendo's first party Game Boy Advance lineup brought a lot more to the table for me than it did for many longtime Nintendo fans. The Super Nintendo ports that grew tiresome for a lot of people were my first opportunities to play games like Super Mario World, Link to the Past and Yoshi's Island. I'd heard so many great things about the games before getting that chance, and maybe that build-up in my mind contributed to my later opinions of them.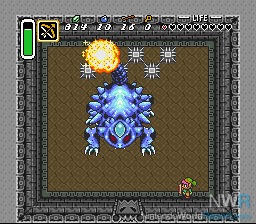 As it turned out, I absolutely loved Yoshi's Island. To this day it's still one of my favorite games, despite very high expectations and a total lack of nostalgia. Mario and Zelda, however, just didn't click with me. I love the NES Mario games, most especially Mario 3, my favorite game of all time, but World just didn't feel right. I'm a huge Zelda fan, and even though I prefer the 3D games, Link's Awakening is my second-favorite game in the series, but despite all the similarities between it and Link to the Past I just couldn't get into the latter. I go back and play those games again every few years to see if I can figure out what I seem to be missing in them, but so far I haven't been able to.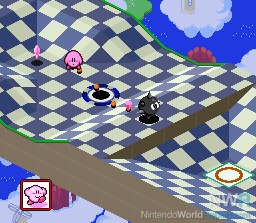 A few years later the Wii was released, and through its Virtual Console service I was able to play many more Super Nintendo games I'd never had the chance to try before. One of the first games I downloaded was F-Zero, which seemed to be the only Super Nintendo game worth picking up in the relatively meager Virtual Console launch lineup. Over the years, I bought a lot of Super Nintendo games through the Wii shop, and found some that I really regret missing for so long, along with others that I'd rather have let fade into obscurity.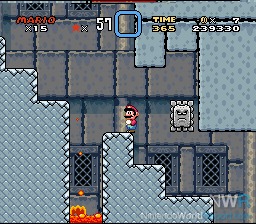 As the Game Boy Advance brought the greatness of Yoshi's Island to my attention, the Virtual Console gave me a chance to play a couple more games that would become all-time favorites of mine. Donkey Kong Country 2 proved to be one of the best platformers I've played, and right there behind Yoshi's Island as one of the best examples of the genre on that system, and Kirby's Dream Course is a quirky little game that I can't help but love despite its flaws.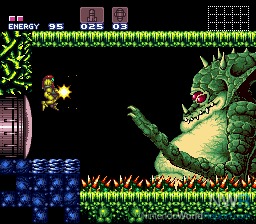 Most importantly, though, the Virtual Console allowed me to play Super Metroid. Unlike with Super Mario World and Link to the Past, I went into the game with low expectations, as I hadn't enjoyed any of the previous games in the series that I'd played, which, looking back, I'd attribute to not being mature enough to appreciate the slower and more cerebral pace of the game. I bought the game because Electronic Gaming Monthly called it the best game ever made in their 150th issue, and after playing through the whole thing in a couple days I could see how they'd come to that conclusion. I absolutely adore that game, and I make sure to point that out whenever anyone accuses me of being biased against the Super Nintendo because of my feelings toward Super Mario World and Link to the Past.
Although I had an unorthodox way of getting acquainted with the hardware, I've come to love the Super Nintendo. Even though I've never liked two of its most beloved games, there are a lot of other titles that I would argue are great and definitely worth playing now, twenty years later, even without any nostalgia. To me, the system was and is really great, with one of the best and most diverse game libraries ever assembled, and is a testament to all the great things Nintendo is capable of, and also Super Mario World and The Legend of Zelda: A Link to the Past.