James.C treats himself to a delicious Zelda-themed snack.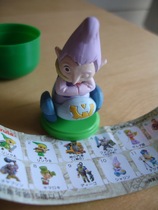 As some people may remember from a previous blog entry, I'm a self confessed Gachpon addict, no matter how many little toys, mobile phone accessories and figurines I have, I can't resist picking up any Nintendo themed one I pass by!

Today however I was passing through the chocolate and candies section of a local supermarket and saw a box with Link on the bottom shelf mixed in with other sweets. (cue Zelda "found secret" sound effect)

The box read "Zelda Spirit Tracks Figurine Collection - eleven characters plus 1 secret to collect! I looked on the back of the box and saw a cool looking Link and Zelda, how could I resist getting an awesome figurine and a delicious choclate snack?

As with any randomised thing, there is always some trepidation that I might get something crappy like Anjean, but I might get Link or a mini train! Oh the excitement, let's see how it went: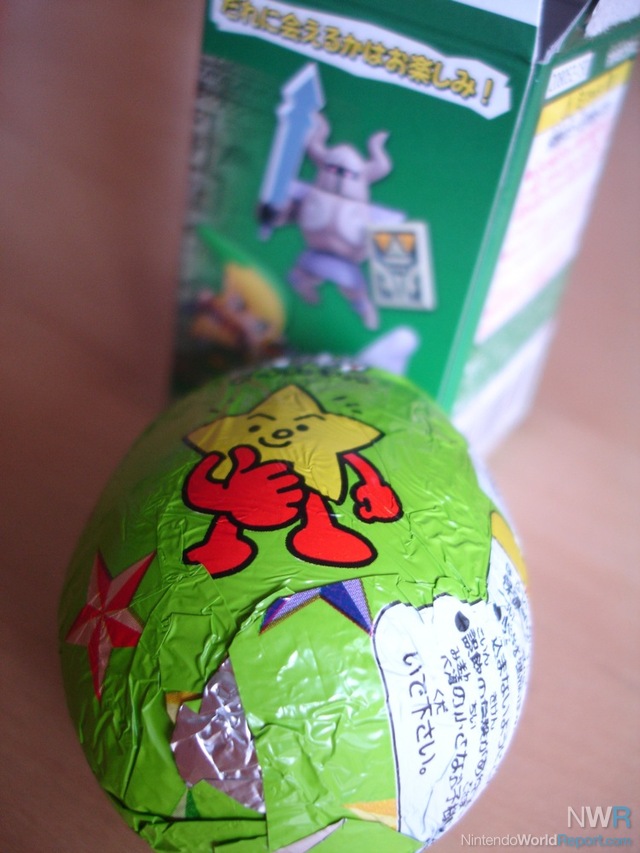 Standard egg wrapping inside, a bit disappointing.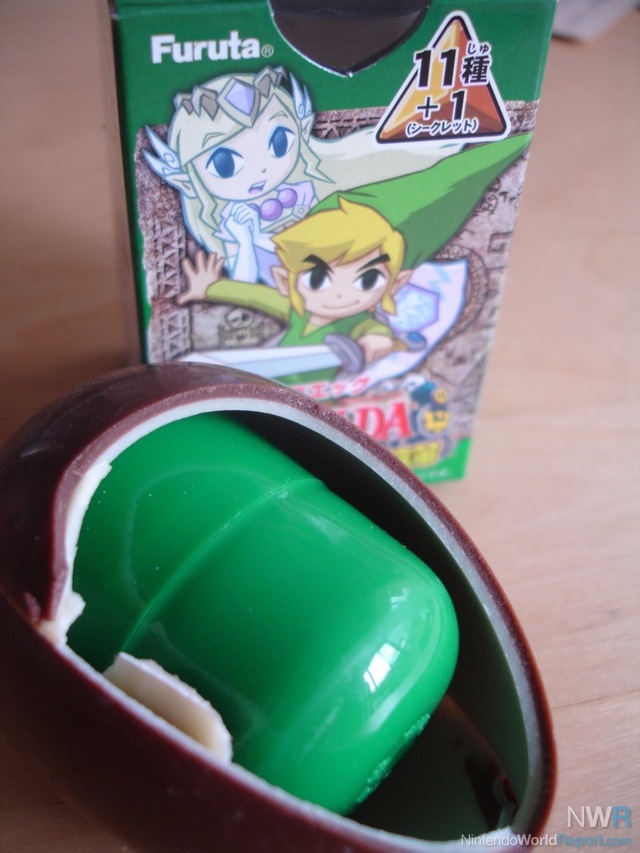 Chocolate is pretty good! Reminds me of "Kinder Surprise" chocolate.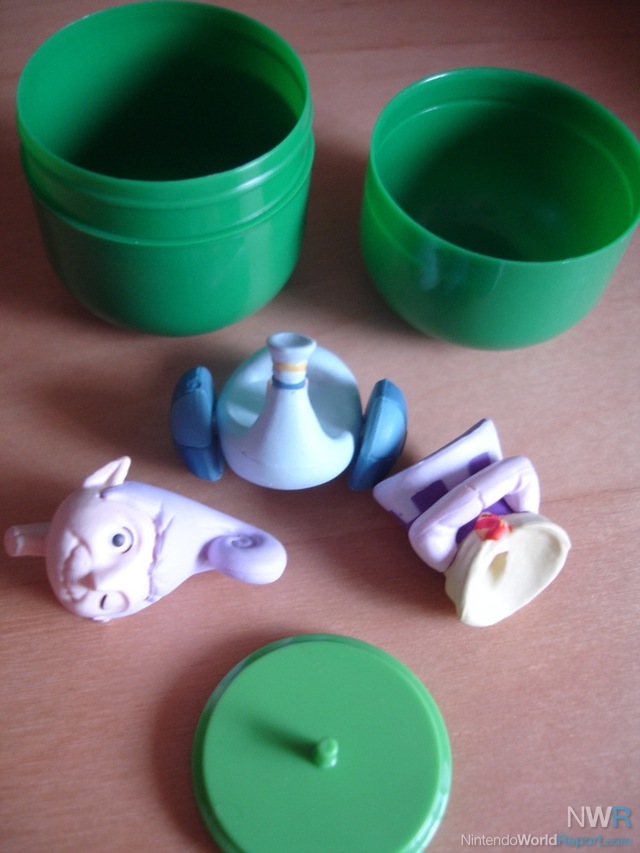 Some assembly required.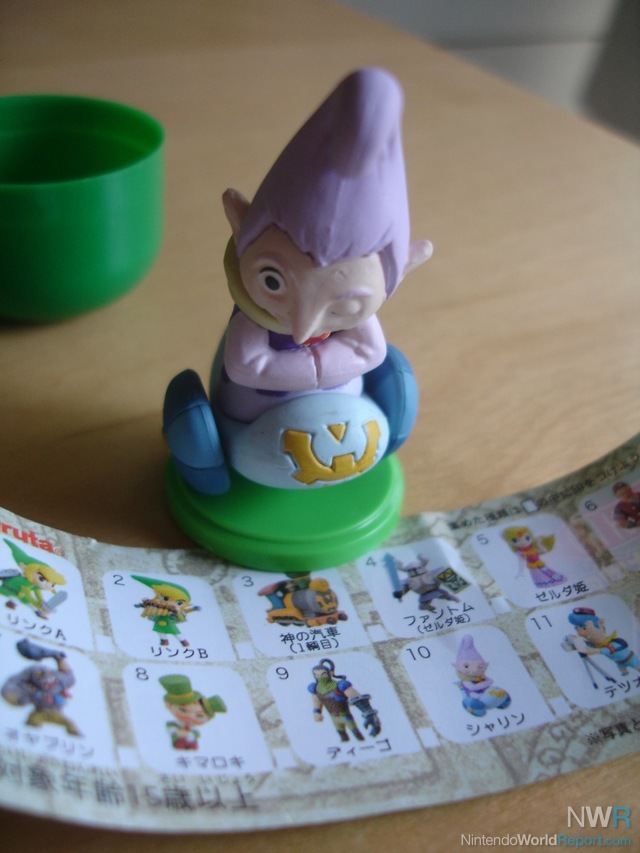 Bah! I got Anjean - the only one of the eleven I didn't want!


On the back of the box there was a cut out token that allows entry to a competition to win some Wii or DS games, which unfortunately is just enough incentive for me to buy another one next week.
Dagnammit.