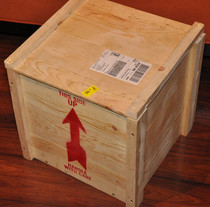 The FedEx man carried this beast in. It came complete with "Handle With Care" warnings painted on the side. A hammer was even needed to open the thing. A crowd gathered around as I was opening it. We were all wondering what game could possibly be involved in this latest PR ploy.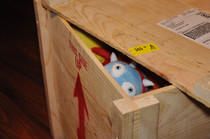 What's that looking up at me? It's one of 12 stuffed Squeeballs. If you want us to know what the heck a Squeeball is, I guess that's one way of doing it. They went to great lengths to get us to talk about the game here at NWR, and I guess, as of the posting of this blog entry, they got their wish.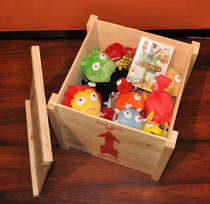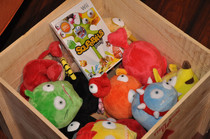 This is just more evidence of the dilemma many game sites like NWR face. Companies try and butter us up all the time. At best, they are just following the "any news is good news" philosophy. At worst, they are hoping to elicit some sort of emotional response in writers so that they are nicer to their title, be that in quantity of coverage or review score.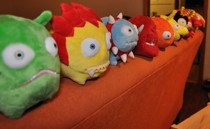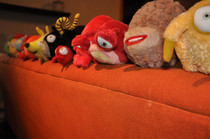 I'd be lying if I didn't consider giving this game absolutely no additional coverage because of this silly box. But then the charm got the best of me and I realized it at least deserved a blog post. What do you think? Should game writers intentionally resist these blatant attempts at garnering additional excitement towards a particular game?
Oh yeah, one more thing. Whoever ends up reviewing this game for NWR will not be receiving a wooden crate full of stuffed animals. I'm not shipping this thing out.