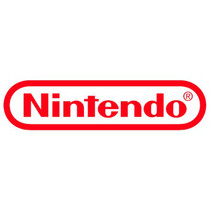 In the 1950s, Nintendo decided to venture into other venues. They created a chain of love hotels, established a cab company, owned a TV network, and ran a food company. These ventures failed and Nintendo lost money, with sales of the cards also slowing.
In the 70s, Nintendo entered the electronic era, a product focus that continued to this day. In 1975 they entered the arcade scene with EVR Race, and in 1977 they released their first videogame console named the "Color TV Game". Years later, the release of Donkey Kong, designed by Shigeru Miyamoto, would be their biggest arcade hit.
In 1980, Nintendo released their first game handheld called the Game and Watch. Created by Gunpei Yokoi, the Game and Watch series featured games such as Octopus, Oil Panic, and many more. The Game and Watch series evolved into the Game Boy product line, one that continued until the release of the Game Boy Advance in 2001. The Nintendo DS followed in 2004.
In 1983, the company followed up their first console venture with the release of the Family Computer, popularly known as the Famicom. The Famicom would become known around the world as the Nintendo Entertainment System (NES). It was released in North America in 1985, with its launch considered a fool's errand following the spectacular crash of the Atari 2600 era of home consoles. The system's success resulted in more consoles to follow including the Super Nintendo Entertainment System, the Nintendo 64, the GameCube, and most recently the Wii.
Happy birthday Nintendo! You don't look a day over 100.