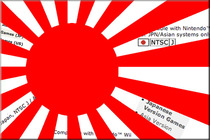 I see it often on message boards and comment threads. I know these people don't say it to be offensive; it's just a convenient way to write three letters instead of eight, right? Well I'm here to tell you that laziness isn't an excuse for dropping the J-bomb. It's never acceptable to do so, and there are other ways to type it!
Take the recent Olympics for instance.
Did you hear the announcers commenting on how fast the "Japs" were at swimming?
Or about how the "Japs" were doing on the leader boards? No. That's because the abbreviation used is JPN. That is not accidental. If the tournament organisers used the other abbreviation, it might have caused an international incident!
Accidental racism is not confined to message boards either.
The last time I was back in the UK I stepped into a bakery and saw a "Jap Biscuit" (a cookie to US readers). None of my friends seemed bothered by it, but when I asked "What if it was called a Chink Cookie?" they suddenly got my point.
Some people don't realise that both of those terms are equal in their disgusting bigotry.
Living in Japan I am made more aware of this of course, but the more I thought about it, the more I wanted to stop this kind of accidental casual racism so prominent back in my own country - and on the web.
In fact, if you trace the origins of the term "Jap" it's an outdated derogatory World War II term. It's something an old bigot might use when talking about the Japanese, but hardly something appropriate for a message board comment.
There is some good news, however. Certain online gaming stores have recently changed their game labelling from JAP/USA to NTSC-J/NTSC-U, a positive step indeed.
In closing, the next time you want to big up a new Japanese game or comment on how crazy the Japanese are, try these accepted abbreviations:
Japan - Jpn, Jp

Japanese - Jpse, Jpnse

Japanese RPG - J-RPG, Jpse RPG

Let's show our love of Jpse games without hating on the people of Jpn!