The Treasure joins us with his famous 5 Word Reviews! And of course we talk about some Luigi's Mansion 3 and go over our list of the Top 5 Weirdest Switch games! We wrap up the show with an interview for the recently released Valfaris.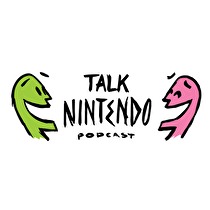 I know what you're thinking, and I'll just let you know know now that TYP will not be on this week's episode. We aren't that lucky to have him on that frequently!
BUT we do talk about thee actual Younger Plumber himself - Luigi! Because... Luigi's Mansion 3 came out.
Another NWR OG staffer Justin Nation joins us though, so fret not! And along with him he brings the weirdness as we hit his famous 5 word reviews and our list of the Top 5 Weirdest Switch games. Enjoy this week's episode folks!
For all things Nindies, make sure to follow Justin and NindieSpotlight on Twitter!
If you have any questions, comments or concerns please contact by tweeting us or by send us an email!
Please consider supporting us on Patreon, thank you!