The boys are joined by Alex Mateo aka Mr. Panda to talk a plethora of games including Super Mario Party, FIFA 19, Disgaea 1 Complete, The Gardens Between, Wandersong, and Assassin's Creed Odyssey!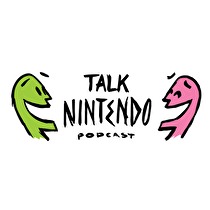 The boys are joined by Alex Mateo (aka Mr. Panda) and the three get into a whole lotta games. Perry kicks it off with a pair of Nindies, The Gardens Between and Wandersong. The former is an interesting take on an adventure game featuring the ability to rewind time. The latter a vibrant adventure game with the ability to play some sweet sweet tunes, but one he thinks Casey might actually enjoy. Alex has gone back in time… well not really, but after discussing Disgaea 5 the first time he was on the show, he gives us his thoughts on the game that started it all, Disgaea 1. It's a bonkers game that's self-aware and gives more context for the zaniness in 5.
He's also dishing up some tasty Nontendo for us this week, well sort of. Assassin's Creed Odyssey is a beautiful trip through ancient Greece and if you have a Japanese Nintendo account you can actually stream the cloud version. Finally Casey's been busy knocking out some reviews for the site with both FIFA 19 and Super Mario Party! FIFA takes a bunch of steps to improve over last year's lackluster iteration and does a great job, but it's still missing The Journey and some other key modes. Super Mario Party brings back the classic play style, but what's more surprising are the other modes that do a great job of twisting the classic formula.
Another week another billion games on the eShop. I feel like this is how I start off every eShop Roundup paragraph, but I guess it's because it's da truth! We blast through a bunch of titles so this podcast isn't 12 hours long, but there were actually a bunch of cool looking titles scattered about. On the News front, well… it's the beginning of October and we're sort of in that weird spot before the holidays so not much is going on news wise. We did get word of a few new NES games coming to the online service, so that's pretty cool. But we stop to talk about all the games coming out this month and while the news is slow, the games will continue to flood on out!
Thanks again to Alex for joining us! It's always a pleasure and if you enjoy listening to him, definitely check out his YouTube page where he does wonderful reviews and other great videos!
Check out Alex's YouTube Channel
The boys are joined by Alex Mateo aka @MrPanda2002 to talk a plethora of games including #SuperMarioParty, #FIFA19, #Disgaea1Complete, #TheGardensBetween, #Wandersong, and #AssassinsCreedOdyssey! https://t.co/NNfDMIqJZc pic.twitter.com/shl5cxLcia

— TalkNintendoPodcast (@TalkNintendoPod) October 4, 2018
If you have any questions, comments or concerns please contact by tweeting us or by send us an email!