The boys are joined by Justin Nation to talk a whole slew of games including The Messenger, Blade Strangers, and Victor Vran. Then it's time for a complete breakdown of the Nindie Direct!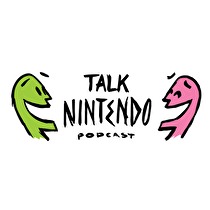 Another week, another 150 games to talk about… or so it seems that way. Luckily we stole Justin Nation away from his duties with Nindie Spotlight to join us on this very nindie focused show. We kick it off with our longest Quick Bites ever, which we can thank Justin for because he plays everything under the sun. He gives us the quick break down on a number of titles, in fact too many to even bother listing here, so you'll just have to tune in to hear! Then it's more Messenger time because this game kicks some serious keister. We move along to Blade Strangers which is an involved 2D fighter that brings indie darlings to the stage, but does it all in a very unintimidating way, welcoming casual players with open arms. Excited about Diablo 3? Well then Victor Vran might scratch an itch to hold you over until then, but it does enough to stand on its own merits instead of just another typical clone.
We had discussed some more games, but due to Perry being a big ol jimbot, they were lost because of the poor performance of his mac (what's new?). So instead we move into the eShop featuring Justin's one word takes… or grunts really. Then we wrap the show up with a combo of News Talk and our Topic of the Show, the Nindie Presentation. The boys give a rundown of all the games shown off during the direct and give some commentary on each including the wonderfully absurd looking Untitled Goose Game.
A big shout out to Justin Nation for joining us. Ever see a Indie game that looks like no one has played? Well it's almost a guarantee that Justin has indeed played and reviewed it, so make sure to check out Nindie Spotlight for all your nindie needs.
The boys are joined by Justin Nation (@NindieSpotlight) to talk a whole slew of games including #TheMessenger (@messengergame) , #BladeStrangers, and #VictorVran (@VictorVran). Then it's time for a complete breakdown of the Nindie Direct!https://t.co/5s1IoNIgu0 pic.twitter.com/L3KgK7CMw9

— TalkNintendoPodcast (@TalkNintendoPod) August 30, 2018
If you have any questions, comments or concerns please contact by tweeting us or by send us an email!