The boys are adventuring this week with Captain Toad Treasure Tracker and Octopath Traveler! Then we get into another monster eShop Roundup before diving into all the news fit to print.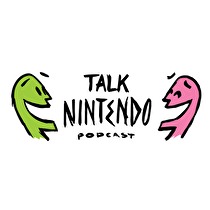 The boys haven't been playing as many games as normal, but that's because they've been off adventuring! Perry's double dipping to the Wii U darling, Captain Toad Treasure Tracker. The game still oozes charm, but this time around the charm finds it's way into some Odyssey themed levels! Casey on the other hand has been on a number of adventures as he sets out to collect all eight travelers in Octopath Traveler. The hype had reached insane levels, but Octopath seems to be keeping up with the Joneses.
Another week, another 20 plus games coming to the eShop just as Nintendo has planned. This of course entails some good, some bad, and some strange ones, but nothing we're not accustom to seeing on a weekly basis. On the news front, it's been slow as normal as we enter the long stretch of the summer. Hopefully a Nintendo Direct will come soon, but until then we look at some smaller bits of news including a slew of DLC coming our way.
If you have any questions, comments or concerns please contact by tweeting us or by send us an email!