It's a bombastic week on the Talk Nintendo Podcast! We talk more Wolfenstein II, Bomb Chicken, and Bomber Crew! Then not one, but two interviews! The first with Martino Wullems of SpiritSphere DX and the second with Rupert Ochsner of FOX n FORESTS.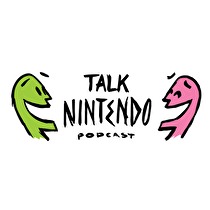 Hello to all and welcome to a very bombastic Talk Nintendo Podcast featuring a slew of explosive discussion. However before we get into the real fireworks, Casey starts us off with a Quick Bite as he wraps up Wolfenstein II, noting just how amazing the explosions from the sticky grenade launcher feels. Now that we're charged up and ready to ignite, we get into the meat and tators of What We've Been Playing and Perry strikes the match with Bomb Chicken. What could possibly be better than a chicken that lays bombs? Absolutely nothing, probably. Casey has been dropping some bombshells as well, literally in Bomber Crew. Looking for a walk in the park? Well then don't look here.
While tempting to keep up the bomb puns, it's eShop Round Up time and we don't mess around when it comes to that. Nintendo told us they want to release 20-30 games a week on the eShop and to that we say, "No…. please no, god help us all!" With the total north of 20 games as it is, we can only hope they're blowing smoke, but where you see smoke there's usually fire. Is that actually some wordplay with bombs there? The smoke… and fire…. I'm not sure, but we'll keep it in there and see if Perry has had enough to remove it. (I like it -Perry)
YouTube Saloon is back thanks to our boy Grizzles and to honor the moment he's supplied us with a $10 eShop giftcard as a giveaway, despite being tempted to pick up that fresh Season 5 Battle Pass in Fortnite, but no we're here to give it away to you! Peep that twitter down below for info on how to enter. But this is the Saloon dang it, and we've got to talk things going on over there, so make sure to go check out our latest Challenge featuring SpiritSphere DX or go check out the video version of eShop Roundup.
Interviews with developers are great, they give us a peek behind the curtain on how our games, our favorite things in the world are made and what goes into making them. We're lucky enough to be joined for an interview by not one developer, but two! We kick it off with Martino Wullems of Eendhorn Games who talks to us about his recently released SpiritSphere DX. Then Rupert Ochsner of Bonus Level Entertainment comes to chat all things FOX n FORESTS!
We talk more #WolfensteinII, #BombChicken, and #BomberCrew! Then not one, but two interviews! The first with Martino Wullems (@EendhoornGames) of #SpiritSphereDX and the second with Rupert Ochsner (@rupertochsner) of @FOXnFORESTS!https://t.co/9UOuLYosUE pic.twitter.com/sHq3BFzR3J

— TalkNintendoPodcast (@TalkNintendoPod) July 12, 2018
Giveaway alert! Thanks to @GrillzVonSizzle for supplying the $10 eShop code for this giveaway! Up to 4 ways to enter! Winner selected at random. Winner will be announced 7/17/18 at 9pm EST. Code is NA. pic.twitter.com/BY1xD6AGcX

— TalkNintendoPodcast (@TalkNintendoPod) July 12, 2018
If you have any questions, comments or concerns please contact by tweeting us or by send us an email!