The boys talk Mario Tennis Aces, Wolfenstein II: The New Colossus, and Miles & Kilo! Then Alex joins Perry to interview Miles & Kilo developer, Mick Waites.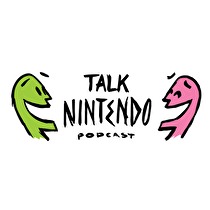 As we enter this Fourth of July week/weekend, who's to say when it falls on a Wednesday, we figured what better way to celebrate than by the disposing of legions of Nazis in Wolfenstein II The New Colossus. It's still crazy to think Wolf 2 could look so good on a portable device, but there's hardly any time to think about that once you start your journey to liberate the US from Nazi control in this absolutely bonkers shooter. Shifting gears, the boys have been playing the recently released Miles & Kilo, the follow up title to Kid Tripp. This retro inspired, but tough-as-nails platformer takes everything good from Kid Tripp and builds upon it to offer a really fantastic game - with Perry even giving it the 2nd "Must-Play" title of 2018. Oh yeah, plenty of butt kicking has been going down on the tennis court whenever Casey and Perry can find five minutes to play some Aces.
Once again we have a jam packed summer eShop Roundup, the games continue to come and we continue to try to keep ourselves afloat while talking and playing as many of them as we can! We even recorded some "gameplay" of the eShop as we discuss and broke it out into video form for NWR TV's YouTube Channel, so if you're curious to see screens and videos as we discuss the games, make sure to pop over to check it out. Speaking of which, due to popular demand (at least from one man, Grillz Von Sizzle) we are happy to have the return of the YouTube Saloon! As mentioned we have a video eShop Roundup, a new challenge featuring Miles & Kilo, and a Mini-Play of Mario Tennis Aces Doubles. We'd be honored if y'all could check it out and let us know what you think! Moving along to a relatively light week on the News front, we discuss sales figures for Hollow Knight, Crash Bandicoot's impressive start in the UK, and Nintendo's comments on docked vs undocked playtimes.
After a brief break, Casey's dismissal, and the arrival of Alex Culafi, the new set of boys are joined by Four Horses developer Mick Waites, who worked on Miles & Kilo. They discuss working on the recent release and is most certainly something you won't want to miss! A huge thank you to both Alex and Mick for stopping by for this wonderful interview!
The boys talk #MarioTennisAces, #Wolfenstein2, and @MilesAndKilo! Then @culafia joins Perry to interview Miles & Kilo developer, Mick Waites (@MickW8s).https://t.co/HAXBnyEAOf pic.twitter.com/X76JyXRBU4

— TalkNintendoPodcast (@TalkNintendoPod) July 6, 2018
If you have any questions, comments or concerns please contact by tweeting us or by send us an email!