The boys talk Mario Tennis Aces, Pode, and everyone's favorite Star Fox Zero. Then Perry dishes out Casey's punishment for being the E3 Loser.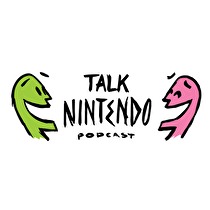 It might have been said last week, but it's worth repeating and that is we're finally getting back into the groove of things in this scary post E3 world we live in. However that doesn't mean the boys haven't been swamped with real life stuff, but at least one didn't allow that to affect their ability to play fresh new games to talk about. BUT that's neither here nor there, so to kick us off Casey has been playing the latest and maybe greatest (not really) offering from Nintendo - and that's Mario Tennis Aces. We knew the tennis action was crisp and fun, but how's that single player campaign holding up? Perry, trying to curry favor with new Site Director John Rairdin, dusted off his Wii U to play some good ol' fashioned Star Fox Zero. Now if y'all would take a second to notice the trend of Casey playing a brand spanking new game opposed to Perry playing a rehash will notice whom I was referring to before, but I digress. Casey wraps up What We've Been Playing with the local co-op game Pode. It's absolutely breathtaking to look at, but how's that puzz action stack up in comparison?
You know something's wrong when you count how many titles are part of the eShop Round Up and you see 20 and take a breath of relief. Seriously, 20 games and we were stoked. Don't worry, we'll save you the suspense and let you know, it was indeed a week. The few weeks post E3 are usually devoid of big news stories coming out, but a few tidbits worth touching upon. Super Bomberman R is remarkably still adding new content for players and this time around it's Snake! That's right, time to drop bombs on some ppl as the one and only Snake. Then news that dropped just before the show and arguably something that should have happened a while ago, Mario Kart 8 Deluxe will now have Labo support. Yessire Jim, you can use your cardboard handle bars to control your carts in MK8D. It begs the question if we will see any more games with added Labo functionality.
The boys talk #MarioTennisAces, #Pode, and everyone's favorite #StarFoxZero. Then Perry dishes out Casey's punishment for being the E3 Loser.https://t.co/VhIXMgACPQ pic.twitter.com/KVtleA003F

— TalkNintendoPodcast (@TalkNintendoPod) June 28, 2018
If you have any questions, comments or concerns please contact by tweeting us or by send us an email!