We're happy to have Alex join us as we talk Yoku's Island Express, Pokemon Quest, Just Shapes & Beats, Mario Tennis Aces, and the 1997 Spaceworld Pokemon Gold Prototype! Then it's the best time of the year, E3 predictions!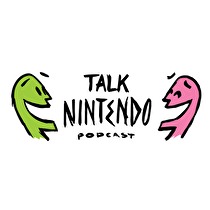 a-chugga chugga-chugga CHOOOO CHOOOOOOOOOOOO! YESSIREE Jim, it's the best time of the year as we are less than a week out from E3 2018 and that means it's our E3 predictions show! But before we get into all that, we got a LOT of games to talk about and what better person to join us other than our most little guest ever, fellow NWR staffer Alex Culafi!
Kicking off the show we start off with one of our newer segments, Quick Bites, but really this felt more like a long chew, as we touch on N++, Runner3, and then are lucky enough to hear Alex's unedited confession of love for Xenoblade Chronicles 2. Now that we've got those out of the way it's time to really talk about What We've Been Playing - and Alex kicks it off with a 1997 demo of Pokemon Gold from Spaceworld, which is just mind blowing. Shifting gears Perry tells us all about the genre-bending Yoku's Island Express before Casey brings us back to Pokemon with recently released free-to-play Pokemon Quest. Continuing this big old list of games, we talk about a game we actually all played together at PAX, Just Shapes & Beats before wrapping up with our impression of the Mario Tennis Aces Demo… phew.
Now that all that's out of the way, it's time for the real reason we're all here and that is predictions time, baby! I mean, what's better than listening to three guys make complete Jimmies out of themselves with some outlandish predictions?! It's like that time Casey said, "Of course they'll talk about Virtual Console… lawlz" and we all know how that ended. This year we have a bunch of "Closest to the Pin" predictions and then we give three Bronze, Silver, and Gold predictions. Whoever accumulates the most points will be this year's Casey… I mean winner! And the loser? Well that person (Perry) will be subjected to either streaming a horrible game while wearing a witch hat and sipping on the winner's cola of choice or playing and reviewing a comically bad game and making a beautifully written video review for it (while simultaneously praising the other person's cola of choice). Want to know the best part of it all? You guys get to decide the punishment via a Twitter poll!
If you have any questions, comments or concerns please contact by tweeting us or by send us an email!