We kick off the show with Mystery History, but then get into Slime-san, Garage, and Donkey Kong Country Tropical Freeze before shifting gears to Nintendo's online plans, the future of the Virtual Console, and your listener mail.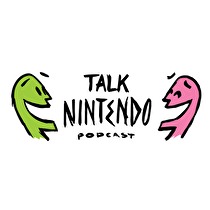 Perry's been busy at work playing all the latest and greatest, but he doesn't get into all that before dropping a surprise M?STERY HISTORY on us. Will his horrible (and ridiculous) hints be enough to propel Casey to a victory or was he just mean enough for him to fall flat? In addition to that, he got his hands on the latest twin-stick shooter to hit the Switch, Garage. It's not as fast paced as its 10ton counterparts, but gives off the feel of Resident Evil, which is always a good thing. Clearly the P Dog is keeping busy, but that didn't stop him from double dipping on some Tropical Freeze goodness (and we all already know how amazing that game is). Casey on the other hand doesn't have much to talk about this week, but not for a lack of trying. He's got a pair of games he can chat all about next week, but in the meantime he jumped back into some good ol' Slime-san.
We've come accustom to monster sized eShop Roundups around these parts and this week is no exception, except that it now feels like a normal week. On the news front, there's a ton to talk about. Nintendo finally dropped information on their upcoming paid online service. There's plenty to breakdown there as well as the end of the Virtual Console brand, but what does that mean for the future of classic games on the Switch? Rounding out the show, it's one of our favorite segments and that's when we field questions from you the listeners!
If you have any questions, comments or concerns please contact by tweeting us or by send us an email!