Justin Nation joins us to talk Double Cross, Pool Panic, Trailblazers and more as we wrap up our PAX coverage. But that's not all, we also discuss Clustertruck and the recently released Bombslinger!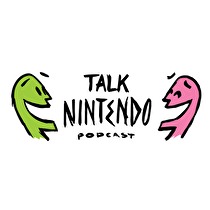 The boys are back from PAX East and even though it would have been easy to take the week off, there are things that need dicussin' - and that's just what we're going to do. We welcome fellow staffer Justin Nation back to the show to cover some games we didn't get a chance to see while at PAX. There are a bunch, but to name a few we talk 13am's new game Double Cross, the quirky Pool Panic, and the wonderful looking Trailblazers. Due to a little audio snafu, we lose Perry for a bit at the end of this conversation... Don't worry, no need to thank us.
After we say goodbye to Justin, we turn our attention to the eShop Roundup and News block. Busy week over on the eShop with a bunch of games hitting the digital store shelves including some really interesting ones like Super Daryl Deluxe, The Bunker, and of course a good ol' fashioned NEOGEO fighter. While the news block might not have been dense in the number of stories, it was dense in game announcements including the critically acclaimed Firewatch.
Keeping with the trend of this episode being completely backwards, we wrap up the show with What We've Been Playing Hotel Edition. Perry finally got to sink his teeth into Clustertruck and what we found out is that it works perfectly in a multiplayer setting. Passing the controller off on this insane stages was incredibly satisfying. Then after over a month of playing and waiting to talk about Bomb Slinger, we finally can. This spin on Bomberman gameplay incorporates roguelite game mechanics with that classic Bomberman gameplay we've all come to learn and love.
Once again we'd like to thank Justin Nation for jumping on to give us the breakdown of the games we missed. Make sure to check out Nindie Spotlight on YouTube!
If you have any questions, comments or concerns please contact by tweeting us or by send us an email!