The boys have a bunch of games to talk about including Toki Tori, The Alliance Alive, Tesla Vs. Lovecraft, Ni no Kuni 2, and Shadow Bug.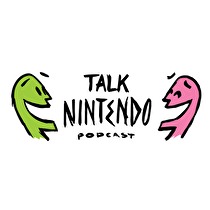 Perry kick off this very jam packed What We've Been Playing with the classic puzzform, Toki Tori. But that's not all he's been playing, for the fine people over at 10tons LTD have another twin-stick shooter for him to dive into - Tesla Vs. Lovecraft. Casey on the other hand has been buried alive in RPGs, but that's A-OK by him. The Alliance Alive has given a reason to dust off the 3DS, but was it really a good enough reason? Speaking of dusting off, he also had to dust off his PS4 to play the recently released Ni no Kuni 2, which is proving to be well worth the dusting. Finally the boys have both been playing Shadow Bug, a surprisingly fun little iOS port with both touch and pointer controls that work really well.
If you didn't have your fill on hearing about games, the eShop Roundup has you covered with another double-digit offering for the Switch. Whether you like horror games, puzzle games, or you just want a classic Neo Geo game - there is something waiting for you on the ol' digital storefront. Moving right along into the News, we touch on some major topics like the Smash Invitational and Splatoon World Championships set to take place at E3. But maybe more importantly (at least depending on who you ask *coughcoughperrycough*) Hori is introducing an officially licensed D-pad Joy con and what's this about a Nintendo trademark for Wario Land?! We close out the show with an email from Gary who talks about his time with, or maybe I should say his time surrounding Detective Pikachu.
If you have any questions, comments or concerns please contact by tweeting us or by send us an email!