The boys are joined by David Lloyd to talk Lone Wolf, Chrono Trigger, Outlast, Kirby Star Allies Demo, Totes the Goat, and Luigi's Balloon World! Then we field some questions via listener mail.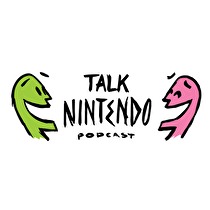 We're joined by Canada's hardest working man, fellow NWR staffer David Lloyd, to present you a huge edition of What We've Been Playing. Kicking us off David and Perry talk about the wonderful Joe Dever's Lone Wolf. This game takes an interesting spin molding book like story telling with an interesting combat system. That's not the only RPG David's been playing. He recently picked up Chrono Trigger to finally see it to see the end, and we all know he's in for a wonderful treat. Casey's got some games to talk about, so much we actually didn't have time for them all, but we did get to cover Outlast and the recently released Kirby Star Allies demo. Outlast is a terrifying horror survival that allows you no form of self defense, so running and hiding in this void of light asylum will be your only option. Kirby Star Allies might be the most complete opposite style game possible, giving us a beautifully cheerful land to explore with friends. Rounding out the group, Perry's been jamming out on Totes the Goat and Mario Odyssey's Luigi Balloon World DLC. Totes keeps him coming back from those short, but satisfying game sessions and Balloon World is more fun than you might anticipate.
With David leaving after What We've Been Playing (so he can get back to the number of RPGs he's currently undertaking) we get right into a huge eShop Roundup. Just north of 20 games total, we try to make it through the list rather quick. Is this the week it finally isn't a week? Of course not. MY NINTENDO REMINDER ALERT! It's still a thing and now you can redeem your gold points for fractions of a penny, well actually literally a penny. Trucking right along, after having one of his topics poached, Casey tries to recoup what's left of the News, but luckily some rumors and official Nintendo messages help it from completely falling apart… thanks Perry!
It's probably our favorite topic to do, that's right it's Listener Mail time! We have just two emails to go over, but they both pose some interesting topics such as, "Will there be another first party title coming to the 3DS that we don't know about?" (These answers might be put to shame by the impending Nintendo Direct). Then we get down to the heavy hitting questions like, what in the world is a Jimmie? To close us out, Perry tells us about the killing he made on his most recent Craiglist Roundup… does this guy ever not make a killing? We all need to move to the midwest and steal his business.
If you have any questions, comments or concerns please contact by tweeting us or by send us an email!
The boys are joined by David Lloyd to talk Lone Wolf, Chrono Trigger, Outlast, Kirby Star Allies Demo, Totes the Goat and Luigi's Balloon World! Then we field some questions via listener mail.

*Direct reaction recording likely coming within a day or so*https://t.co/O1lPPpUfWv pic.twitter.com/3AA7leMOH7

— TalkNintendoPodcast (@TalkNintendoPod) March 8, 2018