Owlboy, Mercenary Kings "Reloaded Edition", The Fall Part 2, and Bayonetta are on the docket in this What We've Been Playing heavy episode! Then we get into some hard hitting news and announce our latest giveaway!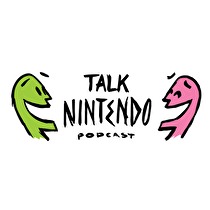 After losing some audio last week, the boys have plenty of games to talk about this week and get right on into it with Owlboy. Perry's been playing this beautifully styled game with some of the best pixel art out there. He's been enjoying it so much in fact that there's a new segment … is it a segment? Maybe a new request? I'm not sure, but he's loving it. On the other hand Casey's been messing around with Mercenary Kings "Reloaded Edition". This multiplayer focused game doesn't seem to translate to a solo experience, leaving Casey waiting for Perry to pick up the physical version for some co-op goodness. Probably everyone in the world owned The Fall thanks the humble bundle, but Perry's got his hands onto the sequel Part 2 Unbound. This spooky adventure game has an interesting story keeping Perry and his wife busy. Closing out What We've Been Playing, Casey's had the pleasure of revisiting the original Bayonetta. While it might be easy to forego the original for the superb sequel, please don't.
With a heavy first segment and for time's sake the boys decide to get right on into the News with some great updates coming this week. At launch Rime on Switch was by far the inferior version, but an update makes tons of strides to better the game. Speaking of updates, Doom just released a patch that adds Splatoon like motion controls! We knew an update was on the way, but no one expected this - and we couldn't be happier. Some other hard hitting news, Runner3 has been submitted to Nintendo and Mega Man Legacy Collections 1 + 2 are Switch bound, and sooner than you'd think!
GIVEAWAY ALERT! That's right, time for another Talk Nintendo Giveaway. Casey's been loving Bayonetta so dang much he ended up buying the physical version (which he told himself he wouldn't do). Because of that we've got an extra Bayonetta code that we'll be giving away. Make sure to check the tweet below for all the details!
Check out our YouTube Channel!
If you have any questions, comments or concerns please contact by tweeting us or by send us an email!
BAYONETTA GIVEAWAY! Retweet, Like and Follow to enter (each is worth one entry)! One random winner will be receive a NA code for Bayonetta on the Switch! Winner announced 2/27 at 9pm EST.

In the mean time check out our latest episode!https://t.co/Ifxp5Ff6iO pic.twitter.com/fh9iffVZf1

— TalkNintendoPodcast (@TalkNintendoPod) February 23, 2018